5 ways to look after your home electrical appliances
You can avoid many household electrical accidents by doing some basic electrical safety checks around your home. While any electrical installation and maintenance works must only be handled by a licensed local electrician, there are also things you could do to stay safe.
We look at what you can do around the home to secure your home from electrical accidents.
1. Check your appliances
Do not use appliances that are not accredited by Standards Australia. Always remember to unplug any device not in use. Keep them out of children's reach.
For appliances that use heat (irons, electric heaters, etc.), make sure they gain enough air circulation.
Read manuals and always put appliances away from water or any possible wet areas.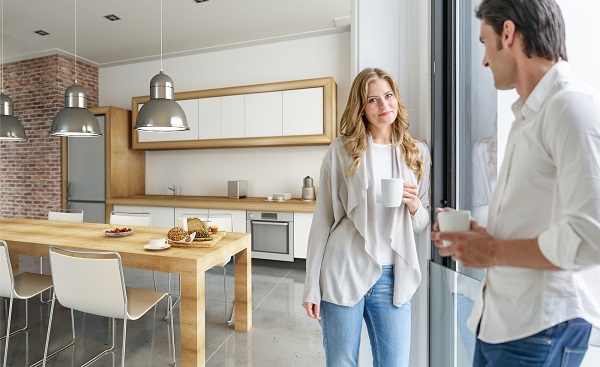 2. Check your outlets
Outlets are exposed to a lot of things including your pets and kids. Make sure you cover outlets or childproof caps to avoid accidents. Use outlets mindfully. Never overload them with adapters and power lines.
3. Check your cords
Cords are useful to extend the reach of electrical appliances but constant use also poses danger. To avoid these, make sure you check your cords regularly for crack, kinks, burns or frays. Cords should be plugged fully or securely to your outlet. If they are loose, you may need to replace the outlet.
4. Test safety switches monthly
According to electricians in our Tradebusters® Connect Top 3 Local Choice network, you should test your safety switches monthly. This tells you if they are operating correctly.
If the test button doesn't activate the safety switch or turn back on, that indicates a fault.  Make sure you get a licensed electrician in as soon as possible to investigate further and fix it.
5. Use proper smoke detectors and LED lights
Firstly, always check to see if your smoke detectors are working properly. You simply need to press the test button. Best practice is to replace batteries every 6 months.
To save on energy costs, you may also want to downgrade to LED.
Make sure the lights are properly installed to avoid mistakes. You can ask a Sydney electrician to do this and check the rest of your lights.
We know the best electricians in your area
Tradebusters ® Connect has a Top 3 Local Choice list of recommended licensed Sydney electricians in your local area to help you save time, money and risk.
Why not see who made the Top 3 near you?
Electrician Lower North Shore Sydney
Electrician Upper North Shore Sydney