Greater West Finance, Lee-Anne Cusack's tips for buying property in Penrith
Today we explore the opportunities in buying a home in Penrith.
According to market research, one of the biggest drawcards attracting homeowners to Penrith is affordability, where the cost of a free standing home with land may be less than an inner city apartment. (source)
We spoke to local area mortgage broker, Lee-Anne Cusack, founder of Greater West Finance who told us that Penrith has a lot to offer for anybody looking for property in that area.
"There are a lot of new properties and existing properties for singles as well as families of all sizes. Townhouses, units, duplexes, houses, and acreage. are all available around Penrith."
Penrith is a city itself says Lee-Anne, and so has all the amenities you would expect from city life. You will have convenient access to private and public hospitals, educational opportunities in both private and public schools, parks, recreational facilities, and lots more.
Lee-Anne has been working in the finance industry for 25-years. She has graciously offered to provide our readers with a few of her top tips for getting into a property in Penrith.
1. Know your borrowing capacity
Lee-Anne says that helping people understand their borrowing capacity is one of Great West Finance's specialities. If you aren't yet able to borrow, Lee-Anne will get you started on a savings plan that will help you get your deposit together.
"Knowing what you can afford from the beginning is the best way to find a suitable property and avoid disappointment. When you have a pre-approval in place, it gives you more leverage over other buyers because you are ready to go."
2. Work out what type of home you want
As Lee-Anne mentions above, there are a lot of options in living arrangements around Penrith. Knowing whether you want a unit, townhouse, duplex, house, or acreage will narrow down your search and save you time.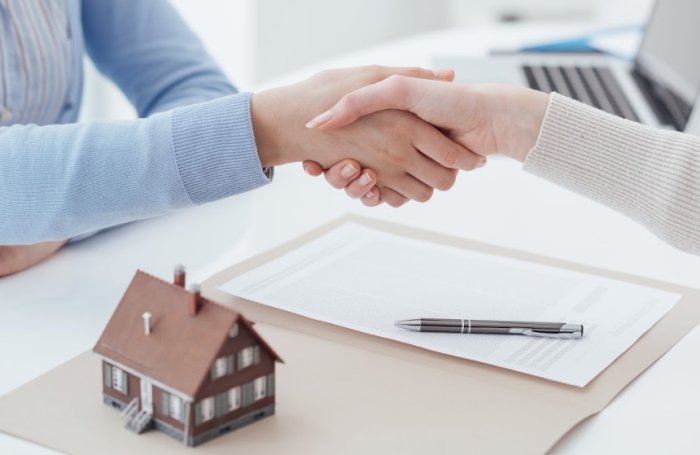 3. Understand the real cost of a property 
Lee-Anne explains that the list value of a Penrith property may not indicate its real cost.
"Some properties, such as units and duplexes, have strata levies, which can vary substantially. A pool will be an increased ongoing cost, as will maintaining acreage."
4. Consider the efforts needed in maintaining your Penrith property 
Different types of properties come with different levels of upkeep. For instance, Lee-Anne says that units and townhouses are typically low maintenance, houses require a medium level of maintenance, and homes with pools and acreage are high maintenance.
5. Know your present and future needs
This is an important aspect of buying a property in Penrith. You will want to factor in your current needs, as well as your future needs.
For example, if you are moving into the area with a family, you will need access to schools and shopping. Or your circumstances may mean you need close access to a hospital.
If you are planning a family, you will need room to grow, or if you're retiring, you may want something smaller that requires less maintenance.
"Structuring your purchase in with these considerations can potentially save you thousands of dollars in the years to come."
Lee-Anne backs up her advice with 13-years of banking inside knowledge and is a Tradebusters Connect Top 3 Local Choice.
About Lee-Anne Cusack from Greater West Finance
Lee-Anne Cusack from Greater West Finance has been in the finance industry for 25 years, of which 13 was working in lending for one of the biggest banks in Australia making her perhaps one of the most knowledgeable loan experts near you.
Enthusiastic about bringing financial control to clients, and with a guarantee to "go the extra mile" in making your experience easy and enjoyable, why not contact Lee-Anne for a no-obligation discussion about your property and home loan goals today? Or visit their beautiful Richmond office?
Click here to see Lee-Anne's Top 3 Local Choice profile.
Looking for trusted service providers across Penrith and the Hawkesbury area?
Whether you are buying, selling, moving or renovating your home, our Tradebusters Connect Sydney Top 3 Local Choice directory. can connect you with trusted local businesses like tradesmen, real estate and property professionals, and more.
Their contact details are available on this website, and you are free to contact them directly. Check out an area near you today.
Meet a Top 3 Local Choice near you:
Mortgage Broker North Richmond