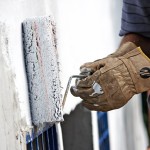 So the time has come for you to sell your house. However, as you float the idea among friends and family, they all seem to agree that your house as it is wouldn't fetch the kind of price that you're expecting in the market today. As far as they're concerned, your house might need a little facelift to spruce up its look. Renovations, however, can prove to be expensive.
Then again, not all renovation work can burn a giant hole in your pocket. There are actually cheap and quick renovations that you can do boost your home's sale price. Here are some of them.
Boost your home's resale price with kitchen renovation
Kitchen renovation is probably one of the most expensive home renovation projects that you can undertake. That is, if you allow it to become a really costly proposition and you actually have the budget for it. However, cheap and quick renovations can be done on your kitchen, and still increase the value of your home. For instance, you can replace the kitchen faucet set, install new cabinet door handles and replace old lighting fixtures with brighter, more energy-efficient ones, all of which will only set you back a few hundred dollars. For a few hundred dollars more, you can have the entire kitchen repainted and have the cabinets replaced.
Refresh your bathroom
There are a lot of things you can do to make your bathroom look fresh and not spend much while doing it. A new toilet seat and pedestal sink would be a good idea. So would re-grouting the tiles around the shower and bathtub. If you have more cash to spare, replace or cover up vinyl tiles. A prefabricated tub to cover up your bath would also work wonders and help boost your home's resale price.
Amp up street appeal
Cheap and quick renovations like a little landscaping go a long way as far as first impressions from prospective buyers are concerned. A lawn that's mowed nicely, a few well-placed and manicured shrubs, a swept walkway and a newly-painted door can change how people perceive your home, and that will help boost your home's resale price. You can even hire a landscaper to make sure that the outdoor appearance gets the kind of boost it deserves- after all, first impressions count!
Give your old flooring a makeover
If your carpet looks old and worn, there's no need to tear it out and replace it with a new one just to help boost your home's resale price. Simply have a professional carpet cleaner freshen it up, and you'll flooring that looks spanking new. If professional carpet cleaning doesn't do the trick because, let's face it, your carpeting is almost as old as the house, you can just buy attractive area rugs to cover up the unsightly spots.
Step up your storage
When the house you're selling is an old one, you know very well how much it tends to lack closet space. You can increase storage space—and therefore your house's value—by being creative. You can transform unused corners or any dead or dark spaces into a built-in storage solution. You can also add wire and laminate closet systems to bedrooms, pantries and entry closets. By the time your closet fix is done in a weekend or so, you'll have more storage space and highly functional ones too.
By incorporating the above tips on cheap and quick renovations, you can make your quick fixes look like you spent a lot of money on them when you actually didn't. That alone speaks volumes on how much they can give you a nice profit when you finally manage to resell your house.
To make sure that your renovations are done in the best way possible, you can search our database for the right tradie in your area. Or contact our concierge team at tradebusters.com.au. With the right tradespeople and their quality of work, it can really help ensure that your property gets the boost in value that it deserves.