Is your Parramatta office ready for local area growth?
Parramatta is a fast growing business hub, and the area is set to experience a boom in its economy over the next couple of years.
Office technology expert and Top 3 Local Choice Roger Amir from Mitronics tells us, "various reports forecast in excess of $30 billion dollars towards the growth in Parramatta".
Mitronics is a proud member of the Parramatta Chamber of Commerce. Serving the local business community for 25 years, they are committed in Parramatta's prosperity.
We sat down with Roger to discover how Parramatta offices and organisations can prepare for the growth ahead.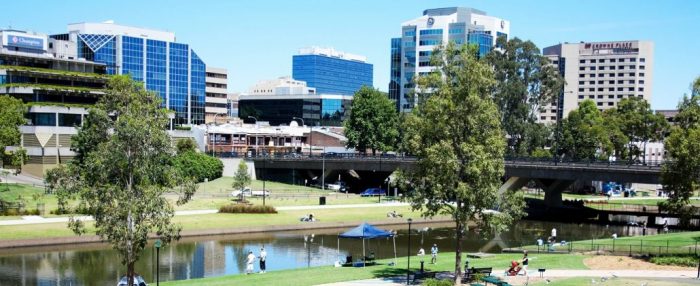 1. Find the best local area partners to support your office
For example, all organisations require printers and printing supplies, and with more offices based in Parramatta, the demand for printing is also set to increase.
Roger shares, "It's important to partner with well-established suppliers that have the experience and knowledge to respond to change and the challenges faced by local organisations in meeting employee demands".
2. Assess your financing needs for office solutions
According to Roger, "There is always pressure on organisations to better manage cash flow. When looking at office equipment, which can cost tens of thousands of dollars, work with partners that can help respond with buy-lease-rent options that make the most sense for your company."
2. Managing cost overheads is crucial
If your organisation is growing, it's important to constantly analyse high spend expenditure areas like printing, supplies and office maintenance costs.
"Printing costs for many Australian businesses account for up to 6% of the total revenue".
4. Streamline and automate your business processes to gain efficiency benefits and reduce costs
When you automate your business processes using the right technological solutions, you can potentially save thousands of dollars a year on administration time, cost and resources.
Roger recommends a professional review of  business processes to discover quick-win opportunities on where your office can improve controls, customer service experience and compliance.
"Once we know where you are experiencing the most problems, our team can then recommend best-fit solutions for your office."
About Mitronics
Around for over 25 years, Mitronics Corporation are Australia's largest independent business improvements solution experts. Nominated as 2019 finalists for Excellence in Business in the NSW Business Chamber Sydney Metro Regional Business Awards, they've truly established one of the most reputable names in the corporate business community.
Looking for the best office equipment and software solutions for your office?  Looking to streamline and improve your business processes.  Mitronics can help.
Why not check out their Top 3 profile right here or contact Mitronics for a FREE no-obligation consultation!
Need helping find a recommended local buisness?
Check out the  Tradebusters Connect Top 3 Local Choice directory.
Each business has been vetted for your peace of mind.
More useful links:
Buy or Lease Office Printers Sydney
Printer Ink & Toner Cartridges Sydney
Buy or Lease Office Printers Parramatta
Printer Repairs Northern Beaches
Printer Ink & Toner Cartridges North Shore
Printer Ink & Toner Cartridges North Ryde
Printer Ink Toner Cartridge Parramatta
Printer Ink Toner Cartridges North Sydney
Printer Ink Toner Cartridge North Sydney
Printer Ink Toner Cartridges Sydney CBD