WORRIED?
ABOUT THE HUGE ONLINE COMPETITION?
NOT ENOUGH CUSTOMERS?
THAT YOUR NAME IS SIMPLY NOT "OUT THERE"?
We can fix that for you!
Did you know that only the Tradebusters® Connect, Top 3 Local Business Pick platform is designed to help get your name out locally as the "best recommended go-to choice". And, isn't that what every business owner needs in order to stand out online and succeed?
Does it work? You bet, since "recommendations" rank as the No.1, most influential form of advertising. So much so that.....
WE'LL EVEN GUARANTEE RESULTS
That's right. Your membership is FREE until you get results. Why? Because we believe in being your true online partner to success!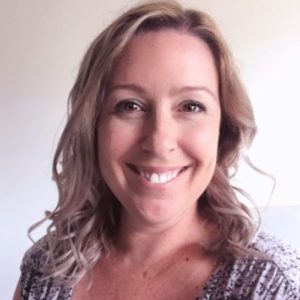 🌟🌟🌟🌟🌟
Flash Conveyancing, Sydney
"...this is so exciting! I have been getting so many new customer calls and when I ask how they found me... it is all online! The Top 3 Local Business Pick profile and branding is helping my business have that strong online point of difference, which is so important. I am now putting on an extra staff member. I am very happy with my decision". Renee Newlan, June 2017
84%
Customers who trust online recommendations
5 X
That's how much more business you can expect with recommendations as compared to other advertising
14%
Customers who trust your current website and self-promotional advertising. That's really bad!
THE TRUTH IS...
Right now...your business is probably LOST and INVISIBLE online. 97% are!
Unfortunately it's true. The flooded online space means customers have endless choices, and that's simply making it impossible for the average business owner to get results.
And worse! To date, no Aussie platform has supported the "honest" business owner as they force you to compete with the "rest", including "Dodgy Joe" and "Shady Sue".
Combined with the fact that you have at least 100 local competitors, you may be feeling like most business owners right now...completely LOST and POWERLESS online, and wasting your money on advertising that fails to work. Because, how can it, when all your competition is doing exactly the same thing?
Welcome to Tradebusters® Connect. We are an Australian leading Top 3 Local Business Pick platform that specialises in putting the spotlight on the best local businesses. Recognised for "splitting" the "best" from the "rest", we empower businesses by harnessing the No. 1 proven source of advertising- recommendations! And that's why our Top 3 members are growing successful businesses and getting amazing online results.
Leading Australian banks, telecommunications, corporates and the general public trust our network, which is why we represent only the BEST and most ethical operators.
In 2018, more and more businesses like yours will be making the "split" because they know the truth..... that for your business to survive online, you don't need more advertising or "social media stuff"...you only need ONE thing... a POWERFUL way to STAND OUT as the best, recommended go-to choice.
Are you ready to learn more about our 100% guaranteed results offer?
These businesses are making the split:
Tradies, designers, home improvements, real estate, property, finance, wealth, and business service providers
IT'S OUR SOLE JOB TO GET YOU RESULTS
And if we don't, then simply don't pay us! Nice, right?
As a Top 3 Local Business Pick, qualified businesses get an exclusive and highly affordable 6 dimensional online presence solution aimed at delivering an excellent ROI.
We will help you:
BLOCK out 97% of your competitors. Only 3 businesses like yours get a guaranteed spot by area. No other network can offer you this
STOP your business from being LOST online. You'll be standing out as a Top 3 Local Business Pick in days
BOOST your online presence and ranking across Google, Facebook and other social media channels
SAVE money and time from managing your online presence, brand and reputation. We'll do it all for you! And you'll NEVER pay lead fees, like with other networks
Get your name OUT THERE. Don't you want your business recognised by customers as one of the BEST in your local area?
WIN more customers by recommending you online, 24/7, across Google search, Facebook and other channels
GROW your most valuable asset- YOUR Reputation and Brand
Casse Glass & Aluminium Services, Sydney
"Tradebusters Connect is a fabulous tool for businesses as it provides a platform where customers can be guaranteed to hire a trade or service knowing full well that each business has been referenced and licensed checked and they don't get ripped off.
Having been a part of other directories that offer leads, but having to compete against other businesses for the work can be extremely time consuming, not to mention costly. Tradebusters Connect is offering only 3 spots which makes it a lot more exclusive for business owners like myself to get found, and gives my business a chance to stand out.
It is hard to stand out in the marketplace, and I believe Tradebusters is a great network that supports small businesses and promotes them in a way that the average business owner would never be capable of doing." Sandra and Scott Holton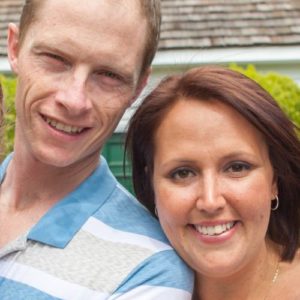 "This service really helps locals narrow down their choices – there are far too many options out there and unfortunately the quality and service is not always there.
It's great support for all the reputable business owners that really care about their quality of work and doing the right thing by customers. And within afew months we found our business booked out 6 months in advance" Simon and Alison Ballard
THE PERFECT SOLUTION TO GET YOUR NAME "OUT THERE" LOCALLY
Top 3 Local Business Picks get to stand out from their 100 competitors to win more customers

Top 3 Local Business Picks are recognised in your local area as the best, trusted "go-to" choices
Top 3 Local Business Picks are never lost online. They get to outrank their competitors on the top pages of Google
(they don't waste money on ads!)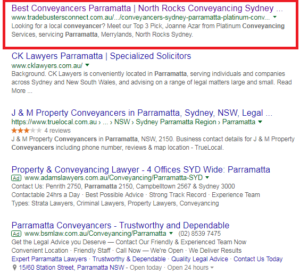 SPECIAL JANUARY 2018 OFFER*
FREE MEMBERSHIP UNTIL YOU GET RESULTS
*Limited offer, act today!
EVEN THE MEDIA IS TALKING ABOUT US
"Tradebusters® Connect is SPLITTING businesses online..."
That's how one Australian media outlet described the impact of our growing Top 3 Local Business Pick network. Further mentioned as the only network "separating reliable from dodgy", Tradebusters® Connect is fast becoming the preferred online home for the best local business owners.
Our mission to be the No 1 trusted network for consumers to find recommended local businesses means we only partner with the best and most ethical operators. As a result, the OUTSTANDING businesses we empower get recognition, growth and incredible brand value. And the best part....they get to dominate their local area as a recommended Top 3 Local Business Pick.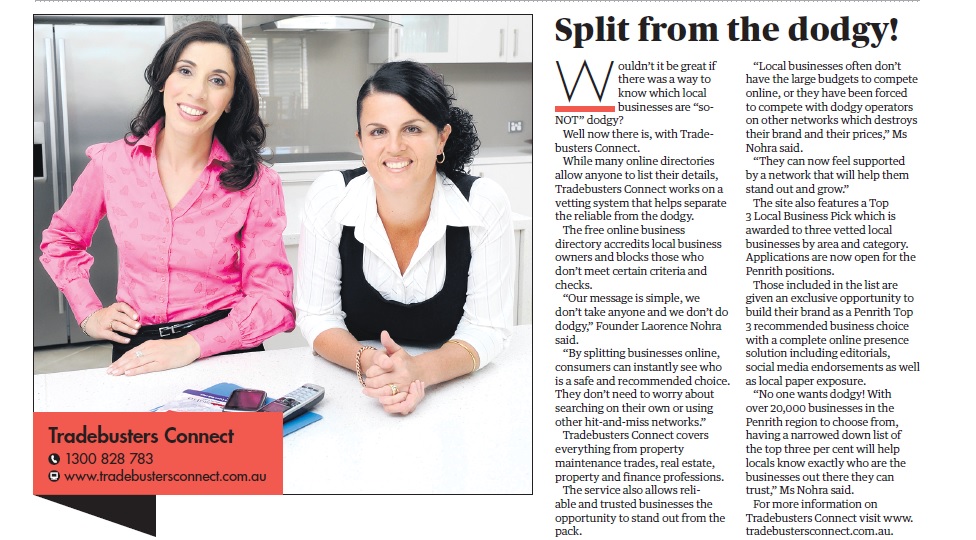 "In a crowded marketplace, fitting in is a failure. In a busy marketplace, not standing out is the same as being invisible". Seth Godin
SPECIAL JANUARY 2018 OFFER
FREE MEMBERSHIP UNTIL YOU GET RESULTS
Ask yourself one question. Don't you want to get your name "out there"?