Being a Top 3 Local Business Pick means you'll WIN more customers online
Flash Conveyancing, Sydney
🌟🌟🌟🌟🌟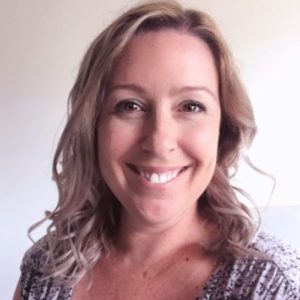 "…this is so exciting!  I have been getting so many new customer calls and when I ask how they found me… it is all online! The Top 3 Local Business Pick profile and branding is helping my business have that strong online point of difference, which is so important. I am now putting on an extra staff member. I am very happy with my decision". Renee Newlan, June 2017
Tradebusters® Connect Helps You Become Your Local Area's Most Trusted "Go-To" Business Choice....And In Just 3 Days...
How? Because, that's the online power you get by becoming a Top 3 Local Business Pick 👑👑👑
Are you wondering why some of your competitors are so successful at winning new customers online...whilst you continue to waste money and struggle?
Are you concerned about how FLOODED the online space is getting, especially as it's only getting harder and more costly to STAND OUT?
Did you know that over 95% of business owners waste their money self-promoting their businesses online (websites, social media, advertising) and yet, less than 14% of customers trust all that "self-promotional" stuff?
Or, are you simply needing an affordable way to get your name out in your local area and grow your business?
The TRUTH is....the flooded online space not only means customers have endless choices, but it is leaving you, the business owner, LOST and POWERLESS in a digitally overcrowded and competitive space. And that's why none of the online stuff you are doing is very effective. And perhaps you are feeling "it" right now?
So, how then can you get the online POWER you need to STAND OUT and SUCCEED Online?
You MUST build online trust 📣
Why? Because, it's proven...TRUST sells and 84% of customers trust recommendations!
In fact, it's what your smart, savvy competitors are doing right now to OUTSHINE you. In 2017 and beyond, building "online trust" is an ESSENTIAL business "must-have" for those that want to protect their business from the ever growing competition and WIN more customers online. But, that means you need to take ACTION.
Unfortunately, not many marketing companies will tell you this as they only try to sell you a "self-promotional" solution.......which simply does not work! 🚫🚫
Welcome to Tradebusters® Connect. Since we know more and more businesses like yours are failing online, we've decided to do something about it. We hate that none of the other Australian directories help "the good guy".... they simply allow "every and any" business to list, FORCING good businesses to compete against "dodgy operators".
Our mission is to give HONEST business owners a way to SUCCEED online. That's why we GUARANTEE to partner with ONLY 3 Top businesses like yours by area and recommend you online, 24/7.
When you become a Top 3 Local Business Pick, your online trust level goes from 14% to 70%+....and in just 3 days. And, your business will instantly be removed from the flooded online space.
We'll EMPOWER you! And when we help you do that, you'll get to STAND OUT online and BUILD the successful business that you DESERVE! 👑
So... are you ready to harness the power of becoming a Top 3 Local Business Pick?
Did You Know Being Trusted Online Can Boost Your Sales By 433%?
"In a crowded marketplace, fitting in is a failure. In a busy marketplace, not standing out is the same as being invisible". Seth Godin
The power of being a Top 3 Local Business Pick...
Dominate your local area and block out  97% of your local competitors
Build your BRAND as the "Go-To" trusted business choice
Win more customers online
Protect your business from the ever changing digital world which is seeing many businesses disappear
You'll STOP being a "hustler" like 97% of business owners are: wasting time & $$$ on ads, websites, blogs, social media and networking
Become part of the top 3% of local businesses who will never fail to stand out in the overcrowded online space
Never be lost on those "other dodgy networks" that list everyone and anyone, destroying your reputation and your prices
And…the doors for opportunities, partnerships and alliances will be greater than ever before, because very simply…..branding value, is PRICELESS!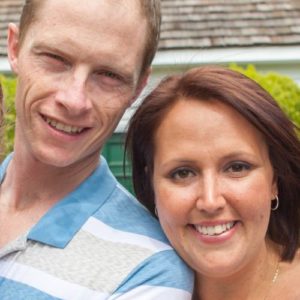 "This service really helps locals narrow down their choices – there are far too many options out there and unfortunately the quality and service is not always there.
It's great support for all the reputable business owners that really care about their quality of work and doing the right thing by customers. And within afew months we found our business booked out 6 months in advance" Simon and Alison Ballard
Our "So-NOT" dodgy guarantee
It's exclusive. Only 3 OUTSTANDING businesses like yours get represented ( region – not suburb)
Be found by customers needing your services. Save $1000's on SEO, as we take on the investment of ranking you on the top pages of Google
Online credibility 24/7. Save $100's on social media as we take on the investment of building your social media credibility with monthly shout-outs, online PR and local area advertising
Brand recognition. You get a Top 3 Local Business Pick accreditation logo to use on your website and marketing collateral
No scams. Unlike other networks, you'll never pay lead fees with us
Not anyone can join! Every single business is vetted and interviewed to ensure we only partner with Australia's most outstanding local business owners
Discover how you can become your local area's "go-to" choice ...and in just 3 days!

>
Casse Glass & Aluminium Services, Sydney
🌟🌟🌟🌟🌟
"Tradebusters Connect is a fabulous tool for businesses as it provides a platform where customers can be guaranteed to hire a trade or service knowing full well that each business has been referenced and licensed checked and they don't get ripped off.
Having been a part of other directories that offer leads, but having to compete against other businesses for the work can be extremely time consuming, not to mention costly. Tradebusters Connect is offering only 3 spots which makes it a lot more exclusive for business owners like myself to get found, and gives my business a chance to stand out.
It is hard to stand out in the marketplace, and I believe Tradebusters is a great network that supports small businesses and promotes them in a way that the average business owner would never be capable of doing." Sandra and Scott Holton
"In a crowded marketplace, fitting in is a failure. In a busy marketplace, not standing out is the same as being invisible". Seth Godin
"Tradebusters® Connect is SPLITTING businesses online"
That's how one Australian media outlet described the impact of our growing Top 3 Local Business Pick network. Further mentioned as the only network "separating reliable from dodgy", Tradebusters® Connect is fast becoming the preferred online home for OUTSTANDING local business owners.
Our mission to be the No 1 trusted network for consumers to find recommended local businesses means we only partner with the best and most ethical operators. As a result, the OUTSTANDING businesses we empower get recognition, growth and incredible brand value. And the best part....they get to dominate their local area as a recommended Top 3 Local Business Pick.