We are Tradebusters®Connect
Our word-of-mouth network helps your great business stand out from the dodgy rest!
Aussies trust us to find out who isn't dodgy
Mortgage Choice Newcastle
We let locals know all about award winning mortgage broker, Richard Windeyer. And as a Top 3 Local Business pick, customers instantly know Richard is a safe and trusted choice.
"I consider Angela Bichler one of the most reliable accountants I have worked with" is what clients told us. As a Top 3 Pick, we love giving Angela incredible exposure!
Edelman Electrics
Paul Edelman is an excellent local sparky!  And with us, he never has to worry about competing on those other dodgy networks that list anyone and damage his brand.
It's true...right now, over 90% of your customers are online and researching businesses like yours. And because it's so overcrowded, they cannot tell you apart from the dodgy rest!
We help you instantly change that!
"In a crowded marketplace, fitting in is a failure. In a busy marketplace, not standing out is the same as being invisible". Seth Godin
Because when we help you stand out from the dodgy rest..
You won't have to compete with the other 100 local businesses in your area
You will win more customers online as 84% trust recommendations
You will save money on advertising because you won't have to spend so much to cut-through the overcrowded online space
You will attract quality customers who value your reputation
You will add incredible and priceless branding value to your business
You will build your brand as the trusted local go-to business of choice
 You can leverage your stronger brand and online credibility to create alliances and partnerships to grow your business
And, you will become part of the top 3% of local businesses who will never fail to stand out in today's overcrowded online space!
Our "So-NOT" Dodgy Guarantee
We promise only 3 businesses like yours a spot ( region – not suburb)
Get a 1 page full editorial style landing page about your business and your so-NOT dodgy difference
Get online PR exposure with featured articles
Save $1000's on SEO, as we take on the investment of ranking you on the top pages of Google for your local area
Save $100's on social media as we take on the investment of promoting your business in your local area with monthly shout-outs and advertising
You get a Top 3 Pick accreditation logo to use on your website and all your marketing to build your brand as a Top 3 recommended business choice
Unlike other networks, you'll never pay lead fees or be lost amongst all the competition
Not anyone can join! Every single business is vetted, interviewed and reference checked by an independent assessment company to ensure we only partner with the best of local business talent
Be part of Australia's growing and exclusive so-NOT dodgy network and actually separate your business from the dodgy rest.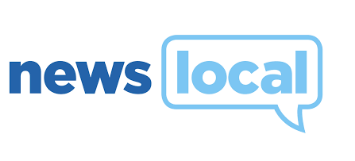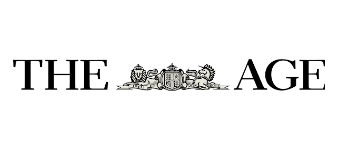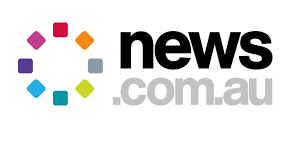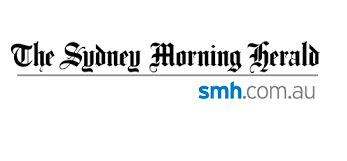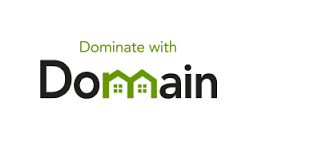 Hear our One Big Dodgy Split radio campaign
Our latest media feature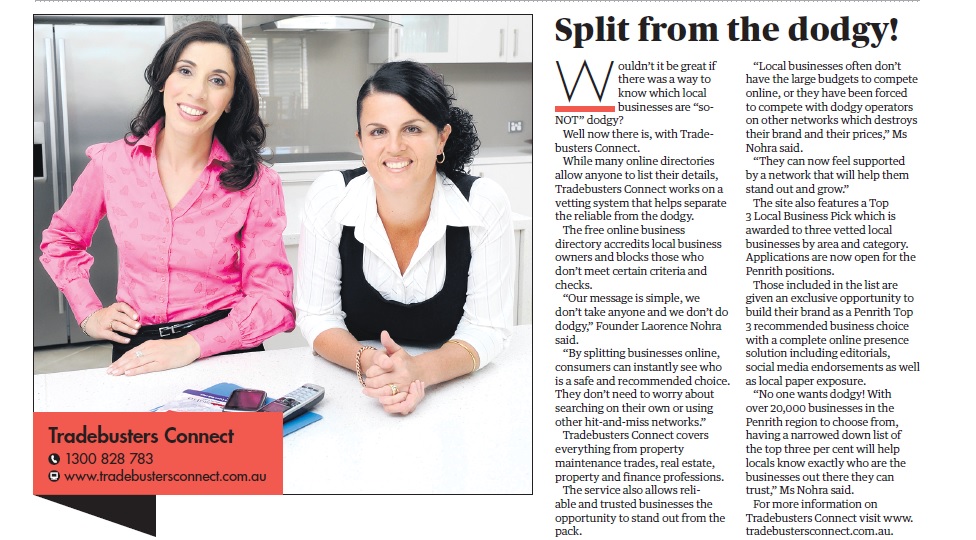 "In a crowded marketplace, fitting in is a failure. In a busy marketplace, not standing out is the same as being invisible". Seth Godin