Become a North Shore Sydney
Top 3 Local Choice Business
More sales - quality customers - get your name out there in the North Shore
How much is this problem costing your business today?
Did you know 3 out of 4 customers trust a business with a strong online reputation and yet 97% fail with their online customer experience?
This is the proven 3-step formula we use to help North Shore businesses get more sales as a Top 3 Local Choice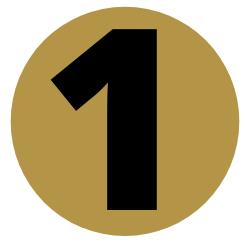 We quickly put your business in front of active customers.
90% of customers are searching online.
Did you know 90% of "ready-to-buy" North Shore customers are actively searching for your local services on the top pages of Google? If your business is not exposed there, you are missing out on thousands of dollars of daily/weekly sales opportunities.
As local North Shore area targeting experts, we'll get your Top 3 Local Choice profile ranking on the top pages of Google within weeks. putting you directly in front of "ready-to-buy" customers.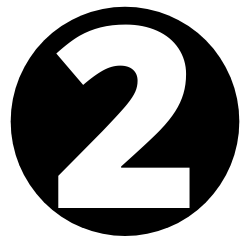 We help you convert high quality customers.
84% of customers trust recommendations.
It's fact, online trust sells! Great traffic without trust doesn't!  
As a Top 3 Local Choice recommendation platform, quality North Shore customers trust us to present the BEST of the BEST in their local area – unlike other networks, we don't promote price competition, we only promote great reputation and target customers seeking that. 
As a result, Top 3 Local Choice businesses instantly get to stand out from other North Shore competitors as the "better choice" and most importantly, they attract the best quality customers. And this means more sales and higher conversions.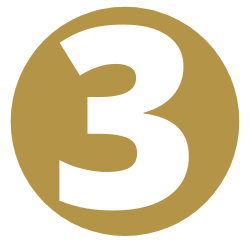 We give you a guaranteed return on investment (ROI).
Some businesses are getting 7X-20X.
We believe any marketing spend decision should be made understanding ROI. 
With affordable packages from $10 a day and a guarantee to get you results- otherwise we'll work for FREE until you do! we have members experiencing a 7- 20X + ROI.  
It's no surprise many have been with us for 5+ years.
Platinum Conveyancing Services
"There was nothing more frustrating when trying to grow your business and wasting all your time, money and energy on SEO and websites. This was me and my business!
I didn't know what to do and was not seeing any viable results from other online solutions that were costing me thousands a month. That's when I joined Tradebusters Connect. I could see this was different and offered an opportunity to build my online profile and get my name out there as a "Top 3 Local Choice".
The team is supportive, they came out and saw me and were able to explain the process to me step by step. The results are remarkable. The phone and online enquiries have jumped three-fold to where I was previously – and, at a fraction of the cost. I am also very happy with the quality of customers I receive- I know they are choosing me because of my online reputation and it's making all the difference to increasing my conversions and sales. It definitely has worked for my business!"

Results, achievements & services: Page 1 exposure for targeted keywords across Sydney producing a regular flow of quality leads (much higher than previous years and other marketing channels), is growing team and business as a result of extra sales and increase in customer referrals, brand lift in industry with peers as a result of online reputation, social media marketing support services, website and SEO support services and more. 4 year+ renewing member.
"Our biggest issue is failing to get customers online. There are at least 100 competitors in my area and I don't have a huge budget to compete. What can I do to stand out as the better local choice?"
This is what we hear from North Shore business owners all the time- and this may be you? And, it's not surprising when:
Your local competition is no longer the "guy" down the road. In 2021 and beyond customers have access to 100's of businesses like yours that can easily target the North Shore area online, all competing for their services, so ask yourself….why would they choose you? 
Without a $1,000+ monthly marketing budget, it's almost impossible to be seen on the Top Pages of Google, where 90% of "ready-to-buy" customers search.
Google Adwords and Social Media pay-per-click models continue to increase in price with some professions now paying a staggering  $20-$30 per click.
Recommendations convert 6-7X more than self-promotions. This means your costly self- promotional website, social media and SEO efforts are no longer enough to "convert" new customers effectively.
The average customer is online savvy, spending an extensive amount of time researching before they engage a service provider. This makes your online reputation a top and critical assessment factor in deciding if they choose you – or your competition.
Many Sydney small business owners consider these the leading problems they are now facing. With a staggering 90% of "ready-to-buy" customers online, you risk losing hundreds or thousands of dollars every single time you fail to stand-out as the best recommended local area choice. How much have you lost today by not standing out? And can you afford to lose more tomorrow?
So how can you cut-through all the online competition and distinctively separate your business from all the Dodgy Joe's and Shady Sue's online?
Ranked as one of the Top 4 platforms for Australian business owners, Tradebusters® Connect help the best local businesses grow.
Welcome to your solution. We are the leading Australian Top 3 Local Choice business platform that is revolutionising the way local businesses get found. We put the spotlight on the "BEST of the BEST", powering an exclusive community of recommended businesses, helping them to dominate their local area.
Why explore being part of this community?
Because unlike other networks, we don't take anyone or promote price shopping!  We only promote great reputation and target customers seeking that! As one of Australia's only online reputation networks, we can genuinely promote you to customers in a trustworthy manner. And since 84% of locals in your area want to connect with a trusted business, you'll instantly have a higher chance of getting those calls and sales – far higher than anything else you may be doing online.
Our team is Sydney-based, the relationships with the businesses in our network are 100% personal, and the best compliment we get is renewing members who trust us to help them succeed.
Newin Building Estimating Services
Hai Nguyen, North Shore Sydney
"I saw results in the 1st week live. This is now one of my best streams of online leads! I highly recommend Tradebusters Connect to any business that is after quality leads.
This could only be achieved on this Top 3 Local Choice platform. Their high standards and vetting process give our business an advantage over the rest of the market. I am very happy with their professionalism and found their business support team and network to be fantastic. Thank you Tradebusters Connect."
Results, achievements & services: Page 1 exposure for targeted keywords across Sydney and Melbourne resulting in a constant flow of new customers and industry partners that value reputation, brand lift in industry with peers, more referral partners, Social media marketing support services, Website support services and more. 3 year+ renewing member.
Will this work for your North Shore local business?
Very simply- if you want more customers, quality customers and a good ROI, its worth exploring the opportunity of becoming a Top 3 Local Choice member.
Every business has different objectives which we why offer a valuable FREE no- obligation business review. As part of this, you'll get 3-5 quick-win strategies that you can take away and implement immediately to help your business.
From as little as $10 a day, and a guarantee to get your results- otherwise we'll work FREE until we do, we offer customised solutions and packages based on what will WORK for your type of business including: Local Area Customer Leads & Targeting, Website Design, Google My Business Management, SEO, Social Media, Online Reputation Management as well as complete Marketing Outsourcing, which means you'll never feel alone in business.
The following professions are suitable for a preferred Top 3 Local Choice service provider spot: Trades, home design & improvements, real estate services, finance, wealth and insurance related service providers  that service the North Shore Sydney or any Sydney local area. (Criteria: 2+ years in business with a proven track record).
Our mission is to partner with, and recognise outstanding North Shore business owners who have a proven track record for going above and beyond. Does that sound like your business? We welcome you to contact us today and explore the partnership benefits of becoming a Top 3 Local Choice.
Simon and Alison Ballard, Sydney
"This service really helps locals narrow down their choices – there are far too many options out there and unfortunately, the quality and service is not always there.
It's great support for all the reputable business owners that really care about their quality of work and doing the right thing by customers. Within a few months we found our business booked out 6 months in advance."
Results & achievements: Page 1 exposure for targeted keywords across Hills District and Western Sydney resulting in increase in sales and regular local customers that value online reputation, reduced overall spend on marketing and advertising. 5 year+ renewing member.
Even the media is talking about us
Tradebusters® Connect makes the list of the Top 27 Australian directories for business owners in 2019

Independent Online Marketing Expert explains why he recommends Tradebusters Connect to his business clients
Yen Wynddancer, SYDNEY WEB DESIGNING
It goes without saying that these days more and more businesses are going online and realising they must compete in the digital world, not only the physical world. In highly competitive industries you need EVERY advantage, anything that gives you an EDGE. Social proof and recommendations can often be key to someone deciding YOUR BUSINESS is the business they will try, place faith in, and say YES to. Tradebusters Connect, with its comprehensive vetting process and powerful local platform is certainly a way to differentiate in a highly competitive local market. They do the legwork to find out how good a business is; you do not win a place in their directory just by paying money. You must come recommended, have a proven track record and be outstanding in your market niche. Tradebusters Connect in this light are far more a CREME DE LA CREME directory giving the best businesses a platform to shine and attract high-quality customers. Having a directory that only recommends the best and leading businesses in their genre locally means that the customers who find you on that directory are already a warm and qualified lead, hence a QUALITY lead. They are usually beyond the research phase and are approaching the investment phase of a sale or the engagement of a service. You also will not have customers who want the cheap solution; they want the best solution and want the BEST local area service providers Tradebusters Connect is the only platform out there that can help independently position you as that. That's why I recommend this platform to my clients.
Experience the platform with the proven 3-step formula that's working for North Shore local businesses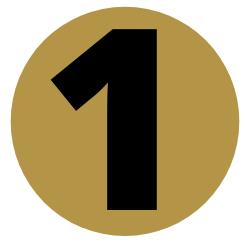 Get found by customers actively searching now.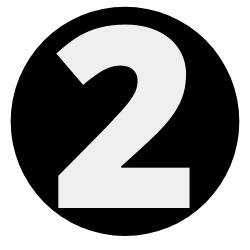 Increase your conversions with quality customers.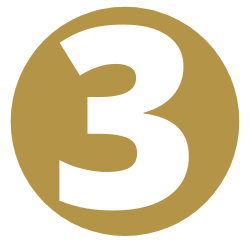 Get a good ROI so you can keep growing.
Will this work for my local business?