If you need a experienced mortgage broker in Inner West Sydney, then you are in the right place. We know you wouldn't accept any "Dodgy Joe" into your home or workplace, and so unlike other directories, our philosophy is never to accept him (or her!) into ours.
Our reference checking and interview process for a business to join our Tradebusters Connect Top 3 Local Business Pick directory is one of the most stringent you will find in Australia. We aim to help you save time, $$$ and risk, and most importantly, allow you to choose a great Inner West mortgage broker with complete confidence and peace of mind. Services: Home loans, refinancing, debt consolidation, business loans and more. Simply ask.
Meet our Top 3 Local Business Picks
Wanda Rowan, PERSONALISED MORTAGAGES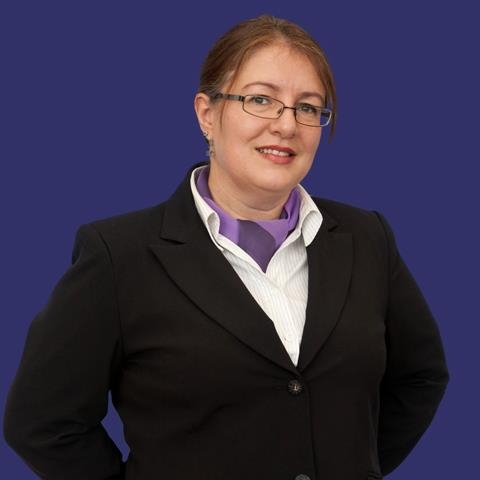 She'll act in your best interest, even if it means missing out on the commissions. Meet Top 3 Preferred Area Choice, Wanda Rowan from Personalised Mortgages. "You'll get the absolute honest truth about your situation" is how one raving client described working with Wanda.  In the finance industry for over 10 years, and servicing many local conveyancers, accountants and property professionals as an instrumental referral partner, it's no surprise that Wanda stood out as an experienced and reputable operator. With changing lending conditions and more Australians under financial stress than ever before, we love that Wanda is all about helping individuals and families access the right financial solutions for peace of mind. Big on ethics, always ready to give you the "no-bull" honest answers, Wanda is a great local choice. Covering residential loans, refinancing and debt consolidation, and offering a FREE and easy mobile service straight to your door, why not contact Wanda for a no-obligation review of your situation today?
Get in touch
What your locals are saying
"I recommend Wanda to my circles and they are always delighted...As an active property investor, I need the services of an experienced mortgage broker and that's Wanda. She has supported us, family and friends for over 3 years now. I've watched her make dreams come true - from friends that have stopped renting because Wanda helped them with a solution to own their own property. She has an ability to build trusted, solid and long-lasting relationships with her clients. Absolutely, Wanda should be in your Top 3!" - Annmarie K, Sydney
Taras Mencinsky, RUNMORE LOANS
He is the leading mortgage broker trusted by the professional business community across Sydney's Eastern Suburbs, meet Top 3 Local Area Choice, Taras Mencinsky from Runmore Loans. "His ability to structure and communicate proposals and options make him a stand out choice" is what one client told our team about Taras. In business for over 4 years and found to be highly regarded in the Eastern Suburbs, we love that Taras goes beyond just helping his clients "find a good rate". His client-focused approach means the experience is personal and aimed at helping individuals with tailored home loan solutions that consider their short and long objectives. Runmore Loans is not connected with any bank or controlled by a franchisee. There are no upfront fees for using the service meaning you can be confident Taras will spend the time making sure you get ONLY and EXACTLY what YOU need. Whether it's your first home, a new car, business, home improvements, helping the kids out, buying through an SMSF or equity lease loan, Taras is the perfect loan partner to help you find the right solution. Servicing you across Sydney's Eastern Suburbs, South Sydney and Inner West regions, why not contact Taras today?
Get in touch
What your locals are saying
"Professional and appreciative service.... It is a pleasure dealing with Taras. Having experienced other mortgage brokers in the past, I can appreciate the difference and higher quality of service. Taras is personable, intelligent and hard-working. That comes across in your dealings with him. His ability to structure and communicate proposals and options make him a stand out choice. I definitely recommend him as Top 3 Local Area Choice and I look forward to working with him again." –  D Tayler, Lawyer, Sydney CBD
Looking for another recommended local business?
Need a trusted mortgage broker in Inner West Sydney? We've got you covered
Find a Local Mortgage Broker | Mortgage Brokers Inner West Local | Home Loans Inner West | Debt Consolidation Inner West Local | Business Loans Inner West | New Residential Loans Inner West | Car Loans Inner West | Mortgage Brokers  Abbotsford  | Annandale Local Mortgage Brokers | Local Mortgage Broker Ashfield  | Mortgage Brokers in Balmain | Birchgrove Local Mortgage Broker | Breakfast Point Mortgage Brokers Services| Local Mortgage Brokers in Burwood | Local Mortgage Broker Burwood Heights | Mortgage Brokers in Cabarita | Local Licensed Mortgage Broker Canada Bay | Recommended Mortgage Broker Chiswick | Local Mortgage Broker Concord  | Local Mortgage Broker Croydon | Licensed Mortgage Broker Croydon Park |  Drummoyne Mortgage Brokers | Licensed Mortgage Broker Dulwich Hill |  Mortgage Brokers Enfield | Local Mortgage Broker Enmore | Find a Local Mortgage Brokers Company in Five Dock | Haberfield Local Mortgage Brokers  | Homebush Local Mortgage Brokers | Leichhardt Local Mortgage Broker | Mortgage Broker Lewisham |  Liberty Grove Mortgage Brokers | Lilyfield Local Mortgage Brokers | Best Mortgage Broker Marrickville | Local Mortgage Brokers Mortlake| Mortgage Brokers Petersham |  Best Mortgage Brokers Rhodes | Best Mortgage Broker Rodd Point | Mortgage Broker Rozelle | Local Mortgage Broker Russell Lea | Recommended Local Mortgage Broker St Peters |  Local Mortgage Brokers Stanmore | Local Mortgage Brokers  Strathfield | Best Mortgage Brokers in Summer Hill  | Local Mortgage Broker Sydenham | Local Mortgage Brokers  Tempe | Mortgage Brokers Wareemba