Meet our Top 3 Local Business Picks
FLASH CONVEYANCING
It's no surprise that Renee Newlan from Flash Conveyancing made our panel as a Top 3 Local Choice. We found Renee to be a local favourite by many real estate agents and mortgage brokers in the Sydney Hills district and Norwest region. We love her focus on delivering a high quality and affordable service to locals. Buying, selling or transferring property? Give Renee a call. Contact Renee today for an obligation-free quote! Conveyancing services across the Sydney Hills, Norwest, Castle Hill, Baulkham Hills, Kellyville and surrounding areas.
Get in touch
What your locals told us
"I would say that Renee would be a perfect fit for what Tradebusters is looking for 100%. She is very professional, no non-sense, always ready to help and answer calls even after hours. I recommend them to all my clients as they are always happy with her and find them very personable." Wendy - First National
PLATINUM CONVEYANCING SERVICES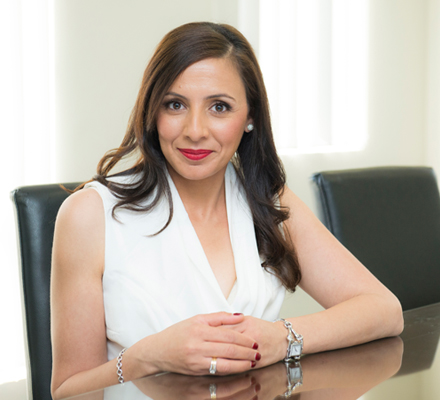 "She is the best in the local area and I only recommend Joanne," is what a customer told our team! Introducing Joanne Azar from Platinum Conveyancing Services as your Top 3 Local Choice. In the industry for more than 10 years, and having bought, sold and built herself, Joanne simply KNOWS property! We love Joanne's personal approach in working with her clients from start to end to help make buying or selling a property less stressful and more enjoyable. Whether you are a residential buyer or seller, real estate agent or property developer, you can rely on Joanne to offer fixed fees so that you know exactly what you are paying. Joanne is based in Sydney's Parramatta region, and can service you in the surrounding area including North Rocks, The Hill District, and Western Sydney. Why not book your FREE consultation with Joanne today and see how she can help you.
Get in touch
What your locals told us
"She always does the right thing by her clients and I recommend her all the time! I have known Joanne for about 15 years and clients are always very happy with personal service. She is reliable, quick, efficient which is crucial when you are working with deadlines. She's definitely one of the best and deserves to be in your Top 3 Local Choice." Terri Godfrey - Starr Partners Merrylands
Looking for another recommended local business?
We've got you covered:
Auburn Conveyancers | Berala Conveyancers | Chatswood West Conveyancers | Denistone Conveyancing Services | Denistone East Licensed Conveyancers | Denistone West Local Conveyancers | East Ryde Conveyancers | Eastwood Conveyancing Services | Gladesville Conveyancers | Lidcombe Conveyancers | Macquarie Centre Licensed Conveyancers | Macquarie Park Conveyancers | Macquarie University campus Licensed Conveyancers | Marsfield Conveyancing Services | Meadowbank Licensed Conveyancers | Melrose Park Local Conveyancers | Newington Conveyancing Services | North Ryde Conveyancers | Putney Licensed Conveyancers | Ryde Conveyancing Services | Top Ryde Conveyancing Services | West Ryde Conveyancing Services | Regents Park Conveyancing Services | Rookwood Conveyancing Services | Silverwater Conveyancing Services | Sydney Olympic Park Conveyancing Services | Tennyson Point Local Conveyancers | Wentworth Point Local Conveyancers