Meet a Top 3 Local Choice
Here are the best conveyancers in Ryde NSW
Are you planning to buy, sell or a transfer a property and need a recommended conveyancer in the Ryde area? Then you are in the right place.
Tradebusters® Connect understands that "Dodgy Joe" simply won't cut it so unlike other online directories we simply don't list just "anyone".
Our vetting process for a conveyancer to be accepted into the Ryde Top 3 Local Business Choice directory is one of the most rigorous that you will find in Australia. We look for those that can demonstrate a proven track record for delivering a quality service with fair prices. As a result, you can be confident of selecting a highly reputable conveyancer in the Ryde area to support you.
PLATINUM CONVEYANCING SERVICES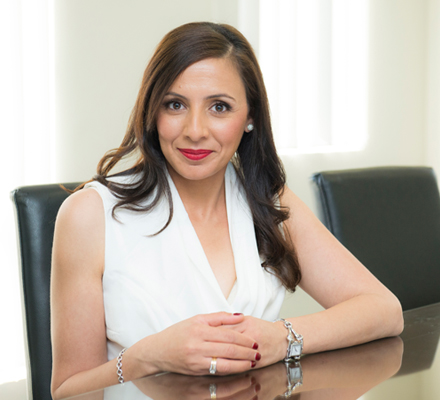 "She is the best in the local area and I only recommend Joanne," is what a customer told our team! Introducing Joanne Azar from Platinum Conveyancing Services as your Top 3 Local Choice.

In the industry for more than 12 years, and having bought, sold and built herself, Joanne simply KNOWS property!

Backed with over 4,000 transactions and a 2018 President's Award Finalist with AICNSW (Australian Institute of Conveyancers, NSW), which recognises business owners who have exemplified best practice and professionalism in conveyancing, it's no surprise Joanne got a Top 3 spot. 

You can rely on Joannes' specialist property expertise to do the most important thing you need- safeguard and protect your interests.

Joanne offers a Sydney wide service - including Parramatta, The Hills District, Ryde, Inner West Sydney, Blacktown, Penrith, Sydney CBD and up to the Blue Mountains. 

Why not book your FREE consultation or Contract Review with Joanne today.
Contact us today:
What your locals told us
"She always does the right thing by her clients and I recommend her all the time! I have known Joanne for about 15 years and clients are always very happy with personal service. She is reliable, quick, efficient which is crucial when you are working with deadlines. She's definitely one of the best and deserves to be in your Top 3 Local Choice." Terri Godfrey - Starr Partners Merrylands
Looking for another recommended local business?
Why choose a local Ryde conveyancer?
It is important to choose a recommended local Ryde conveyancer because of the following reasons:
They know the ins and outs of buying and selling a property, at times alot more than a generic lawyer.
Ryde conveyancers also have local connections which can help in speeding up processes by making it as smooth as possible.
Hiring a local Ryde conveyancer will also ensure that he or she can come and visit you quickly if needed.
We've got you covered with recommended Top 3 conveyancers across Ryde NSW
Auburn Conveyancers | Berala Property Conveyancers | Chatswood West Property Conveyancers | Denistone Conveyancing Services | Denistone East Licensed Conveyancers | Denistone West Local Conveyancers | East Ryde Property Conveyancers | Eastwood Conveyancing Services | Gladesville Conveyancers | Lidcombe Conveyancers | Macquarie Centre Licensed Conveyancers | Macquarie Park Conveyancers | Marsfield Conveyancing Services | Meadowbank Licensed Conveyancers | Melrose Park Local Conveyancers | Newington Conveyancing Services | North Ryde Property Conveyancers | Putney Licensed Conveyancers | Ryde Conveyancing Services | Top Ryde Conveyancing Services | West Ryde Conveyancing Services | Regents Park Conveyancing Services | Rookwood Conveyancing Services | Silverwater Conveyancing Services | Sydney Olympic Park Conveyancing Services | Tennyson Point Local Conveyancers | Wentworth Point Local Conveyancers | Sydney Conveyancers