Meet our Top 3 Local Business Picks
Martin Cossettini, BLUE DIAMOND FINANCIAL PTY LTD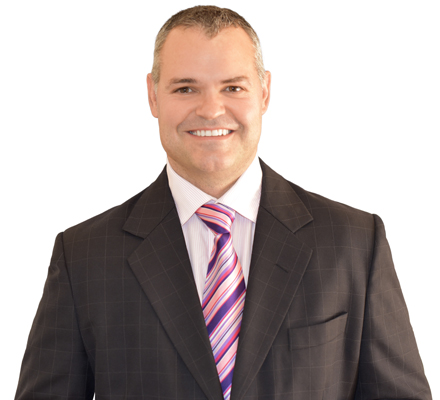 He put us at ease and ethically I am very comfortable with him" is what one client told our team about Top 3 Local Business Pick, Martin Cossettini from Blue Diamond Financial Pty Ltd. Backed with over 25 years of banking and finance experience, with 15 of these years working internationally in London, we found Martin brings a unique wealth of financial advisory skills to the Australian market, that you won't find so easily with other financial planners. We love that Martin is absolutely passionate about financially educating individuals as part of the journey to reach their financial aspirations, whilst always placing his client's best interests at the core of everything that he does. Based in Sydney's Hills District, and happy to travel to clients all around Sydney, Martin is personable and approachable. He offers a FREE financial advisory consultation to determine only one thing- if he can put you in a better financial position than your present situation. Why not contact Martin today?
Get in touch
What your locals are saying
"My Key Referral Partner For Clients Needing Financial Advisory Services". Martin has a wealth of industry experience. He is transparent and reliable in his communication methods. I do not hesitate in referring my clients to him ( so much so that we invite him constantly to meet our clients at our office) as I know they will be well looked after." Arif Harini, Accounting Business, Baulkham Hills
Rosario Carbajal, WEALTH INSPIRED
Backed with 20 years of industry experience, and known as the "go-to" property growth strategist, meet Top 3 Local Area Choice, Rosario Carbajal from Wealth Inspired. "She can spot and unlock extra opportunities"  is how one long-term client described Rosario to our team, making her a great local choice. And it's no surprise. Rosario she has been an active member of the Tradebusters Connect Top 3 Local Business Pick community for many years now. We've had the pleasure of watching her help many individuals protect and grow their assets through smart wealth creation strategies. In the finance industry for over 20 years and well integrated in the local business community, Rosario has established her reputation as the property and self-managed super fund (SMSF) specialist! We discovered how many industry professionals trust Rosario to guide their clients in the SMSF space as well as other property and wealth creation strategies, making her a great local choice. Based in Sydney's Inner West and servicing customers all the way up to the Hills District and Western Sydney, why not contact Rosario today for a FREE no-obligation consultation about your goals!
Get in touch
What your locals are saying
"4 years on and still the only SMSF specialist I recommend... As an accountant I need trusted financial advisors for my clients especially those looking at buying property through a super fund. Rosario is our go-to expert in this space. I can rely on her to educate and guide my clients. She presents well, is ethical and professional. She has all my support as a Top 3 Local Area Choice". Leo Colgar, Bright Accounting and Taxation Services, Sydney
Looking for another recommended local business?