Meet a Top 3 Local Choice
Here are the best conveyancers in Lower North Shore Sydney
Are you in need of highly experienced local conveyancer in Lower North Shore Sydney? Tradebusters Connect has you covered. We know "Dodgy Joe" simply isn't an option so we have created one of the stringent screening, interview and qualification directory process in Australia to bring you only the best Lower North Shore Sydney conveyancers.
This will not only save you time, but it will also save you money and devoid you of any risk. So whether you are buying or selling a property, you can be confident that you will have the assistance of a professional conveyancer.
PLATINUM CONVEYANCING SERVICES
"She is the best in the local area and I only recommend Joanne," is what a customer told our team! Introducing Joanne Azar from Platinum Conveyancing Services as your Top 3 Local Choice.

In the industry for more than 12 years, and having bought, sold and built herself, Joanne simply KNOWS property!

Backed with over 4,000 transactions and a 2018 President's Award Finalist with AICNSW (Australian Institute of Conveyancers, NSW), which recognises business owners who have exemplified best practice and professionalism in conveyancing, it's no surprise Joanne got a Top 3 spot. 

You can rely on Joannes' specialist property expertise to do the most important thing you need- safeguard and protect your interests.

Joanne offers a Sydney wide service - including Parramatta, The Hills District, Ryde, Inner West Sydney, Blacktown, Penrith, Sydney CBD and up to the Blue Mountains. 

Why not book your FREE consultation or Contract Review with Joanne today.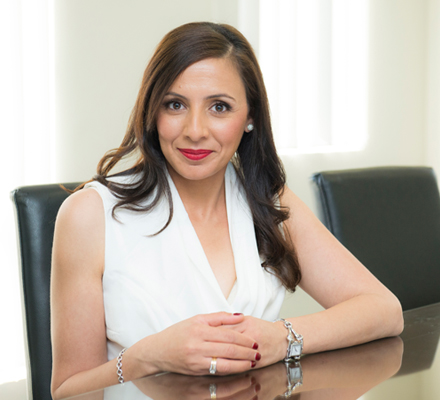 Contact us today:
What your locals told us
"She always does the right thing by her clients and I recommend her all the time! I have known Joanne for about 15 years and clients are always very happy with personal service. She is reliable, quick, efficient which is crucial when you are working with deadlines. She's definitely one of the best and deserves to be in your Top 3 Local Choice." Terri Godfrey - Starr Partners Merrylands
Looking for another recommended local business?
Do you need a Lower North Shore Conveyancer?
It may sound tempting to save some money by not hiring a Lower North Shore conveyancer, however, benefits far outweigh the cost. Here are the top 3 reasons why you need a Lower North Shore conveyancer.
It will make the process very smooth – Conveyancers have legal knowledge about buying and selling properties.
Never miss a deadline – Being prompt and never missing a deadline is key in a successful transaction when buying or selling a property. Using their skills and knowledge about the property transaction a Lower North Shore conveyancer will ensure that your requirements are always on time.
They have experience – Conveyancers can help you identify potential contract and property issues.
We've got you covered with recommended Top 3 conveyancers across Lower North Shore Sydney
Lower North Shore Conveyancers | Lower North Shore Recommended Conveyancers | Hunters Hill Conveyancers | Artarmon Local Conveyancers | Licensed Conveyancers Lane Cove | Conveyancing Services Castle Cove | Conveyancer Greenwich | Best Conveyancers Balmoral | Crows Nest Conveyancing Services | Local Conveyancers Lavender Bay Sydney |  Castlecrag Conveyancers | Best Conveyancers Sydney | Cammeray Licensed Conveyancers | Cremorne Recommended Conveyancers | Kirribilli Licensed Conveyancer | Linley Point Home Conveyancer | Best Conveyancers Longueville | McMahons Point Recommended Conveyancing Services | Middle Cove House Conveyancer | Licensed Conveyancers Mosman Sydney | Naremburn Recommended Conveyancer | Neutral Bay Conveyancers | North Sydney Best Conveyancers | Local Conveyancers Northbridge | House Conveyancing Services Northwood | Riverview Conveyancers | St Leonards Paint Services | Waverton Licensed Conveyancers | Best Conveyancers Willoughby Sydney | Wollstonecraft Conveyancing Services | Woolwich Licensed Conveyancers | Sydney Conveyancers