Meet a Top 3 Local Choice
Here are the best conveyancers in Penrith NSW 2750
Looking for a recommended conveyancer in Penrith to help you in buying, selling or transferring a property in NSW?
Our Top 3 Local Choice conveyancers in Penrith can make this process quick, easy and stress-free for you.
Unlike other directories, we don't "just list anyone". We have a strict vetting process to ensure each conveyancer has a proven and strong track record for your peace of mind. As a result you'll save time, $$$ and risk by having access to highly reputable conveyancers in Penrith.
Penrith conveyancing services: buying,selling or transferring a property in NSW, FREE contracts reviews, auctions, settlements, residential, strata, commercial and more. Simply ask!
PLATINUM CONVEYANCING SERVICES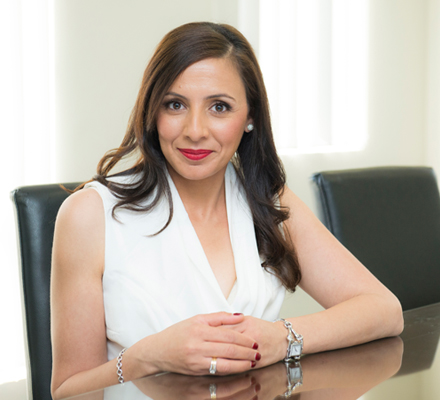 "She is the best in the local area and I only recommend Joanne," is what a customer told our team! Introducing Joanne Azar from Platinum Conveyancing Services as your Top 3 Local Choice.

In the industry for more than 12 years, and having bought, sold and built herself, Joanne simply KNOWS property!

Backed with over 4,000 transactions and a 2018 President's Award Finalist with AICNSW (Australian Institute of Conveyancers, NSW), which recognises business owners who have exemplified best practice and professionalism in conveyancing, it's no surprise Joanne got a Top 3 spot. 

You can rely on Joannes' specialist property expertise to do the most important thing you need- safeguard and protect your interests.

Joanne offers a Sydney wide service - including Parramatta, The Hills District, Ryde, Inner West Sydney, Blacktown, Penrith, Sydney CBD and up to the Blue Mountains. 

Why not book your FREE consultation or Contract Review with Joanne today.
Contact us today:
What your locals told us
"She always does the right thing by her clients and I recommend her all the time! I have known Joanne for about 15 years and clients are always very happy with personal service. She is reliable, quick, efficient which is crucial when you are working with deadlines. She's definitely one of the best and deserves to be in your Top 3 Local Choice." Terri Godfrey - Starr Partners Merrylands
Looking for another recommended local business?
Latest tips: Why it's critical to work with a good Penrith Conveyancer
Here are some tips in understanding how a Penrith conveyancer can help you:
Never miss a deadline – Being quick and responsive in getting information and acting is key in securing the property your want.
Making the right informed decision – A conveyancer has sound contract experience and so can help you identify potential property and contract issues before you commit to buying.
We've got you covered with recommended Top 3 conveyancers across Penrith NSW
Conveyancing Penrith |  Agnes Banks Conveyancer | Badgerys Creek Conveyancer | Berkshire Park Conveyancing Services | Cambridge Gardens Licensed Conveyancer | Cambridge Park Conveyancer | Castlereagh Conveyancing Services | Claremont Meadows Licensed Conveyancer |Colyton Conveyancing Services | Cranebrook Local Conveyancer | Emu Heights Conveyancing Services | Emu Plains Conveyancing Services | Erskine Park Local Conveyancer | Conveyancer Glenmore Park | Jordan Springs Conveyancer | Jamisontown Local Conveyancer | Kemps Creek Licensed Conveyancer | Kingswood Licensed Conveyancer | Kingswood Park Licensed Conveyancer | Leonay Local Conveyancer | Llandilo Licensed Conveyancer | Londonderry Local Conveyancer | Luddenham Conveyancer | Mount Vernon Licensed Conveyancer | Mulgoa Licensed Conveyancer | North St Marys Licensed Conveyancer | Orchard Hills Licensed Conveyancer | Oxley Park Local Conveyancer | Penrith Licensed Conveyancer | Regentville Conveyancing Services | St Clair Local Conveyancer | St Marys Conveyancing Services | South Penrith Conveyancing Services | Wallacia Conveyancer | Werrington Conveyancer | Werrington County Conveyancer | Werrington Downs Conveyancing Services | Conveyancers Sydney