Meet a Top 3 Local Choice
We know the best painters in Upper North Shore Sydney
If you need a professional painter in the Upper North Shore Sydney region, then you are in the right place. We know you wouldn't accept any "Dodgy Joe" into your home or workplace, and so unlike other directories, our philosophy is never to accept him (or her!) into ours.
Our reference checking and interview process for a business to join our Tradebusters Connect Top 3 Local Business Choice directory is one of the most stringent you will find in Australia. We aim to help you save time, $$$ and risk, and most importantly, allow you to choose a great Upper North Shore painter with complete confidence and peace of mind.
Kevin Dear, DECORITE PAINTING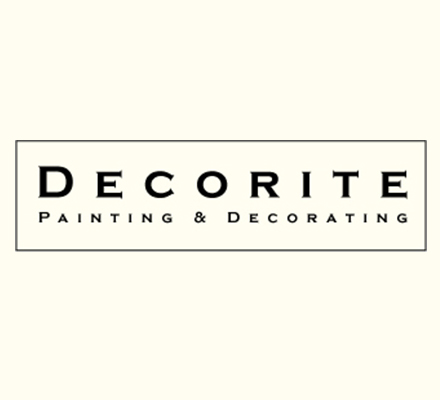 "I have known Kevin for over 10 years and his service is beyond excellent!" is what one happy customer told our team about our Top 3 Local Choice Kevin Dear from Decorite Painting. Combined with a team that has over 40 years experience in the painting industry, it's no surprise he made our list. We love that Kevin and his team are committed to enhancing client's property, with a goal of flawless, timeless and high-quality paint jobs that use the latest in coating technologies and application techniques. They are proud members of The Master Painters Association NSW. With a fully licensed & OH&S accredited team, and with a service that is backed by a 5 year written guarantee against faulty workmanship, you can feel confident your next job will go perfectly. Based in Sydney's Northern Beaches and proudly serving the Sydney CBD, North Shore, Northern Beaches and the Eastern Suburbs, they've got you covered for interior, exterior, commercial and residential painting and decorating services. Why not call Kevin about your job today?
Get in touch
What your locals told us
"Kevin has proven himself to be a great guy that does quality work. He is the only painter we use. Honest, easy to deal with and very reliable. I would definitely recommend him to be on your Tradebusters Connect Top 3" Evan Peters – H.P Constructions
Tau Sheck, T&A PEFECTION COATINGS
He was highly recommended to us by professional building managers across Sydney. Meet Sydney Top 3 Local Choice, Tau Sheck. "No short-cuts in his quotes, and the quality of work is one of the best I've seen" is what one long-term client told our team during a reference check. We love that Tau and his team are BIG on client satisfaction and that means they are always happy to do the little extras along the way. With 15+ years' experience in the residential, industrial and commercial space as well as an accredited Master Painter and Dulux Painter, providing a solid guarantee on every job, they make for a great local choice. Why not contact Tau for a FREE no-obligation consultation about your project?
Get in touch
What your locals told us
"One of the more honest painters out there.. As a site manager I need to source good trades for various projects and I must say Tau stands out to me. Unfortunately, I've experienced other painters who will exclude vital preparation work from a quote, only to tell you afterwards, "it's an extra cost". I have never experienced this tactic with Tau. His quotes are complete, the quality of work is high, and complies with our high standards. I absolutely support Tau as a Top 3 Local Choice." John Wall- Safin Pty Ltd, Building Site Manager. North Sydney
Looking for another recommended local business?
We've got you covered with recommended Top 3 painters across the Upper North Shore
Find Painters Upper North Shore | Chatswood House Painters | Wahroonga Local Painters | Licensed Painters Hornsby | Residential Painters Berowra | Best House Painters Pymble | Painting Services Normanhurst | Asquith Painter | Local Painters Cheltenham | Mount Colah Home Painters | Recommended Painters Hornsby Heights | Find a Painter Waitara | Roseville Paint Services | Lindfield Painters | Local Painters Turramurra | Gordon Paint Services | St Ives Local Painters | Painters Sydney