Meet our Top 3 Local Business Picks
Hai Nguyen, NEWIN BUILDING ESTIMATING SERVICES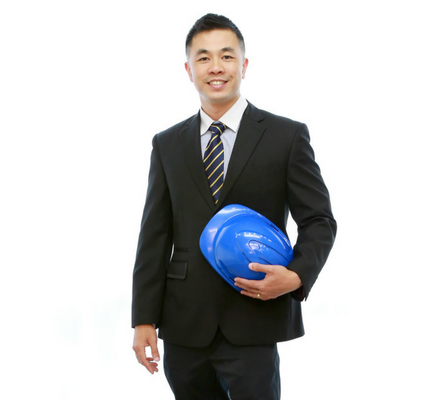 When You Really Want To Know How Much It Will Cost To Build Your House in Sydney, it's Top 3 Business Pick, Hai Nguyen, who Locals Trust to Get it Right! "Not every building estimator is like Hai… His estimates are accurate!" is what one customer told our team about Hai Nguyen, founder of Newin Building Estimating Services. Hai started his business as he realised there was a market to provide accurate cost planning services to homeowners as well as builders, architects, and developers. Ten years on, Hai is trusted by several leading Australian construction and architecture firms to provide a high-quality building estimating service. Offering a wide variety of services across Sydney including: Building Estimates, Project Development, Construction Planning, Cost & Value Estimation, Quantity Surveying, Tendering Services and More, why not contact Hai today!
Get in touch
Licence: 171A003461PLP
ABN: 36 670 355 689
What your locals are saying
"Not every building estimator is like Hai". Having tried more than several building estimators over the years, Hai is now one of only two we continue to use with confidence. He stands out to me because he provides extremely comprehensive cost breakdowns at a level that is so valuable to our clients. He is affordable, reliable and always happy to answer questions. I continue to recommend Hai to other builders, architects and homeowners. He definitely deserves to be in your Top 3." Mark Wilson, Architect – Design Build, Artarmon
Looking for another recommended local business?
We've got you covered:
Inner West Quantity Surveyor | Abbotsford Building Survey Cost | Annandale Construction Surveying | Surveyors Ashfield Sydney | Residential Surveyors Balmain Sydney | Property Surveyors Birchgrove | Building Surveyor Breakfast Point | Cost to Build a House Burwood | Price to Build a House Burwood Heights | Cabarita Construction Estimator | Building Costs Canada Bay Sydney |  Chiswick Building Cost Estimator | Construction Cost Estimator Cockatoo Island Sydney | Concord Site Cost Estimator | Croydon Building Consultants Sydney | Croydon Park Building and Construction Consultants Sydney | Drummoyne Quantity Surveyor | Building Survey Cost Dulwich Hill | Enfield Construction Surveying | Enmore Surveyors Sydney | Residential Surveyors Five Dock Sydney | Haberfield Property Surveyors | Homebush Building Surveyor | Leichhardt Cost to Build a House | Price to Build a House Lewisham | Construction Estimator Liverty Grove | Lilyfield Building Costs | Marrickville Building Cost Estimator | Mortlake Construction Cost Estimator | Site Cost Estimator Petersham Sydney | Rhodes Building Consultants | Rodd Point Building and Construction Consultants Sydney | Rozelle Quantity Surveyor | Building Survey Cost Russell Lea | St Peters Construction Surveying | Stanmore Surveyors Sydney | Residential Surveyors Strathfield | Summer Hill Property Surveyors | Building Surveyor Sydenham | Tempe Cost to Build a House | Price to Build a House Wareemba