Meet a Top 3 Local Choice
We know the Best Building Consultants & Cost Estimators in Chatswood, Hornsby & Upper North Shore Sydney
Are you looking for a reputable building consultant or building estimation service in Chatswood, Hornsby & Upper North Shore Sydney? Then you are in the right place. We know that building is costly and stressful and that's why it's important to work with trusted professionals that have a reputation for accurate and transparent cost and estimate reporting.
Our vetting process for specialist Building Consultants & Estimators to join our Tradebusters Connect Top 3 Local Choice directory is one of the most stringent you will find in Australia. We aim to help you save time, $$$ and risk, and most importantly, allow you to connect with the best Upper North Shore Building Consultants and Estimators in your area.
Hai Nguyen, NEWIN BUILDING ESTIMATING SERVICES
When You Want To Know How Much It Will Cost To Build Your House in Sydney, it's Top 3 Local Choice, Hai Nguyen, who professionals trust.

"Not every building estimator is like Hai….His estimates are accurate!" is what one client told us.

For over 10 years, Hai has gained a trusted reputation with leading Australian construction and architecture firms.

We met Hai and what stood out was his passion for helping educate clients about the upfront cost of their build. We discovered it's one of the best and safest way for homeowners to not "get caught out" with overpriced builders. They've mastered a process that's helped numerous homeowners save tens of thousands of dollars. Providing tailored services for all types of clients at any stage of a project, Hai, Brian, and the team ooze experience and care in helping clients gain complete independent financial transparency and control over their projects.

Offering a wide variety of services across Sydney including: Building Estimates, Project Development, Construction Planning, Cost & Value Estimation, Quantity Surveying, Tendering Services a FREE phone consultation and more, why not contact Hai today?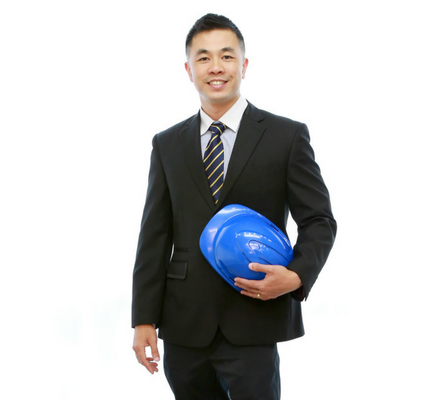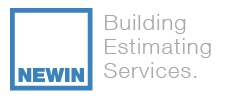 Contact us today:
What your locals told us
"Not every building estimator is like Hai". Having tried more than several building estimators over the years, Hai is now one of only two we continue to use with confidence. He stands out to me because he provides extremely comprehensive cost breakdowns at a level that is so valuable to our clients. He is affordable, reliable and always happy to answer questions. I continue to recommend Hai to other builders, architects and homeowners. He definitely deserves to be in your Top 3." Mark Wilson, Architect – Design Build, Artarmon
Looking for another recommended local business?
A Top 3 Chatswood & Upper North Shore building consultant can help you today
A Upper North Shore SydneyTop 3 Local Choice Building Consultant or Building Cost Estimator can help you will help you with a range of services including: project costing estimates for your residential, industrial or commercial renovation and building construction projects – building construction project management – construction claims and project cost tracking – tendering services – project & trade scope development – bill of quantity (BOQ) estimating services and more. Simply ask!

We've got you covered with Top 3 Building Consultants & Estimators across Upper North Shore Sydney
Find Quantity Surveyor Chatswood & Upper North Shore | Quantity Surveying Chatswood & Upper North Shore | Quantity Surveying Reports Chatswood & Upper North Shore | Building Cost Estimates Chatswood & Upper North Shore | Bank Reports for Construction Loans | Quantity Surveyor Chatswood | Wahroonga Quantity Surveying | Quantity Surveying Reports Hornsby | Cost Planning Berowra | Quantity Surveying Pymble | Quantity Surveying Reports Pymble | Cost Planning Normanhurst | Asquith Quantity Surveyor | Quantity Surveying Cheltenham | Mount Colah Quantity Surveying Reports | Cost Planning Hornsby Heights | Waitara Quantity Surveyor | Roseville Quantity Surveying | Roseville Quantity Surveying Reports | Cost Planning Roseville | Lindfield Quantity Surveyors | Quantity Surveying Turramurra | Gordon Quantity Surveying Reports | St Ives Quantity Surveyor | Quantity Surveying St Ives | Wahroonga Quantity Surveying Reports | Cost Planning Hornsby | Quantity Surveyor Berowra | Quantity Surveying Normanhurst | Asquith Quantity Surveying Reports | Building Cost Reports | Building Consultancy | Sydney Quantity Surveyor