Meet our Top 3 Local Business Picks
Martin Cossettini, BLUE DIAMOND FINANCIAL PTY LTD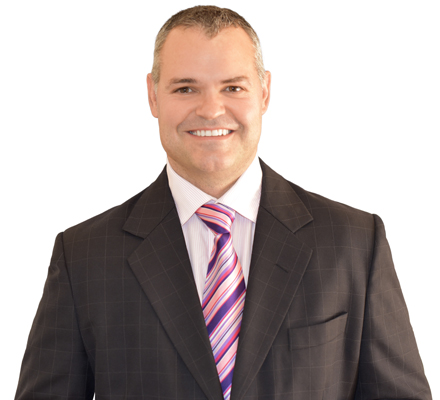 He put us at ease and ethically I am very comfortable with him" is what one client told our team about Top 3 Local Business Pick, Martin Cossettini from Blue Diamond Financial Pty Ltd. Backed with over 25 years of banking and finance experience, with 15 of these years working internationally in London, we found Martin brings a unique wealth of financial advisory skills to the Australian market, that you won't find so easily with other financial planners. We love that Martin is absolutely passionate about financially educating individuals as part of the journey to reach their financial aspirations, whilst always placing his client's best interests at the core of everything that he does. Based in Sydney's Hills District, and happy to travel to clients all around Sydney, Martin is personable and approachable. He offers a FREE financial advisory consultation to determine only one thing- if he can put you in a better financial position than your present situation. Why not contact Martin today?
Get in touch
What your locals are saying
"My Key Referral Partner For Clients Needing Financial Advisory Services". Martin has a wealth of industry experience. He is transparent and reliable in his communication methods. I do not hesitate in referring my clients to him ( so much so that we invite him constantly to meet our clients at our office) as I know they will be well looked after." Arif Harini, Accounting Business, Baulkham Hills
Looking for another recommended local business?
We've got you covered:
Find a Financial Planner | Penrith | LocalFinancial Planner Penrith | Financial Advisor Penrith | Financial Advisers Penrith | Finance Advise Penrith Sydney | Agnes Banks Financial Planners | Badgerys Creek Financial Advisor | Berkshire Park Financial Advisers | Cambridge Gardens Financial Planners | Cambridge Park Financial Advisers | Castlereagh Financial Planners | Claremont Meadows Retirement Planning |Colyton Financial Planners | Cranebrook Wealth Planning | Emu Heights Financial Advisers | Emu Plains Finance Adviser | Erskine Park Financial Advisers | Glenmore Park Wealth Planning | Jordan Springs Financial Advisor | Jamisontown Retirement Planning | Kemps Creek Financial Advise | Kingswood Financial Planners | Kingswood Park Financial Advisor | Leonay Financial Advise | Llandilo Financial Advisor | Londonderry Wealth Planning | Luddenham Financial Planners | Mount Vernon Financial Advisers | Mulgoa Financial Advise | North St Marys Retirement Planning | Orchard Hills Retirement Planning | Oxley Park Financial Advisor | Penrith Financial Advise | Regentville Financial Advisor | St Clair Retirement Planning | St Marys Wealth Planning | South Penrith Financial Planners | Wallacia Finance Advisor | Werrington Wealth Planning | Werrington County Financial Planners | Werrington Downs Finance Advise