Meet a Top 3 Local Choice
We know the best Mortgage Brokers in Windsor, NSW 2756
Are you looking an experienced mortgage broker in Windsor, then you are in the right place. Our vetting process ensures that only real experts are listed in our directories. No "dodgy Joe" allowed here.
Our process involves the most stringent interview and reference checking that you will find in Australia before a business can join our Tradebusters Connect Top 3 Local Choice directory. As a result you'll save time, $$$ and risk by connecting with trusted Windsor mortgage brokers that other customers in your area support – 100%.
Windsor loan services: new home loans, home loan refinancing, business loans, debt consolidation and more. Simply ask!
Wanda Rowan, PERSONALISED MORTGAGES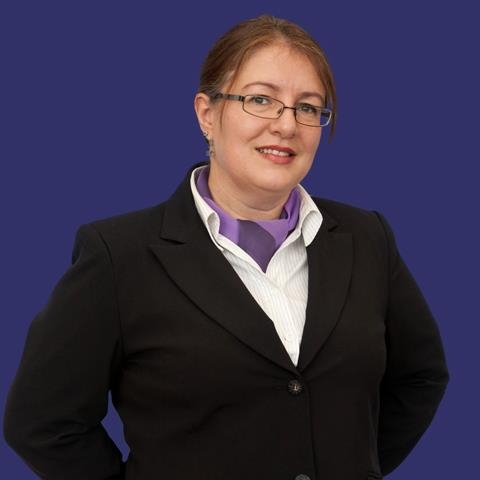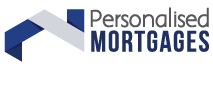 She'll act in your best interest, even if it means missing out on the commissions. Meet Top 3 Local Choice, Wanda Rowan from Personalised Mortgages.

"You'll get the honest truth about your situation" is how one raving client described working with Wanda. 

In the finance industry for over 12 years, and servicing many local conveyancers, accountants, and property professionals as an instrumental referral partner, it's no surprise that Wanda stood out as a reputable operator.

With changing lending conditions and more Australians under financial stress than ever before, we love that Wanda is all about helping individuals and families access the right financial solutions.

Big on ethics, always ready to give you the "no-bull" honest answers, Wanda is a great local choice. Covering residential loans, refinancing and debt consolidation, and offering a FREE and easy mobile service straight to your door, why not contact Wanda for a no-obligation review of your situation today?
Contact us today:
What your locals told us
"I recommend Wanda to my circles and they are always delighted...As an active property investor, I need the services of an experienced mortgage broker and that's Wanda. She has supported us, family and friends for over 3 years now. I've watched her make dreams come true - from friends that have stopped renting because Wanda helped them with a solution to own their own property. She has an ability to build trusted, solid and long-lasting relationships with her clients. Absolutely, Wanda should be in your Top 3!" - Annmarie K, Sydney
Looking for another recommended local business?
Latest Tip: Why you need a mortgage broker in Windsor
Buying a home is everybody's dream. It is the epitome of success and joy for most people and one of the biggest financial decision that you will ever make. This is exactly why you need to do it right. A good mortgage broker in Windsor can save you money, time and pain.
A good mortgage broker in Windsor has right connections and inside information that they can use to get the best possible deal for you. Not to mention, years of experience under their belt.
Check out our top 3 mortgage brokers Windsor so you take the first step in acquiring your dream home.
You're covered with a recommended Top 3 mortgage broker in Windsor and across the Hawkesbury NSW
Find a Mortgage Broker Hawkesbury NSW | Mortgage Broker George St Windsor, NSW 2756 | Home Loans George St Windsor, NSW 2756 | Home Loans Agnes Banks | Berambing Mortgage Broker | Home Loans Bilpin | Blaxlands Ridge | Residential Loans Bligh Park | Home Loans Bowen Mountain | Mortgage Brokers Cattai | Central Colo Home Loans and Finance | Home Loans Central Macdonald | Clarendon Mortgage Brokers | Colo Mortgage Broker | Colo Heights Mortgage Brokerage | Cornwallis Residential Loans | Cumberland Reach Mortgage Brokerage | East Kurrajong Mortgage Brokers | Ebenezer Mortgage Broker | Freemans Reach Residential Loans | Home Loans Glossodia | Grose Vale Home Loans and Finance | Grose Wold | Higher Macdonald | Hobartville | Kurmond Mortgage Brokers | Kurrajong Home Loans and Finance | Kurrajong Heights Mortgage Broker | Kurrajong Hills Residential Loans | Home Loans Leets Vale | Richmond Lowlands | Lower Macdonald | Home Loans Lower Portland | Maraylya Mortgage Brokers | Mcgraths Hill Residential Loans | Home Loans Mellong | Mogo Creek Mortgage Brokers | Mountain Lagoon Mortgage Brokerage | Mulgrave Mortgage Broker | North Richmond Residential Loans | Perrys Crossing Mortgage Brokers | Mortgage Broker Pitt Town | Home Loans Pitt Town Bottoms | Putty Residential Loans | Richmond Mortgage Brokerage | Home Loan Sackville | Scheyville Home Loans and Finance | South Windsor Mortgage Broker | St Albans Home Loans and Finance | Tennyson Mortgage Broker | Home Loans The Slopes | Upper Colo Residential Loans | Upper Macdonald | Windsor Mortgage Brokers | Vineyard Residential Loans | Home Loans Webbs Creek | Mortgage Broker Sydney