Only the best Parramatta mortgage brokers get this
If you need an experienced mortgage broker in the Parramatta Sydney region, then you are in the right place. We know you wouldn't accept any "Dodgy Joe" into your home or workplace, and so unlike other directories, our philosophy is never to accept him (or her!) into ours.
Our reference checking and interview process for a mortgage broker to join our Tradebusters Connect Top 3 Local Business Pick directory is one of the most stringent you will find in Australia. We aim to help you save time, $$$ and risk, and most importantly, allow you to identify the best mortgage brokers around Parramatta to help you.
Parramatta mortgage and loan solutions services: residential, business, commercial, personal, refinancing, debt consolidation and more. Simply ask.
Meet our Top 3 Local Business Picks
Chris Brown, NEW VISION FINANCIAL SERVICES
"He is a stand-out Lender and Yes, I support Chris being recognised as a Top 3 Local Business Pick" is what one repeat customer told our team. Ex-Lawyer, turned mortgage broker is what we learned when we got together with Chris Brown from New Vision Financial Services, based in Sydney's Hills District.  Chris prides himself on leaving no stone unturned to help his clients find the perfect loan solution. With extensive experience within the banking, financial and corporate sector, awarded as Westpac Banks Platinum Broker Status and also selected as a finalist in the 2018 Australian Small Business Awards and The Local Business Awards, we think it's all a great reflection of the tremendous achievements of a hard working and ethical team. From home loans to business and personal financial products and solutions, short or long-term, you can trust Chris and the New Vision Financial Services team as your local go-to experts. As for the perfect starting point, you can contact Chris today for a FREE and personal consultation of your situation.
Get in touch
What your locals are saying
"He is a Stand-Out Lender and Yes, I support Chris being recognised as a Top 3 Local Business Pick. Chis has great communication skills and that makes the lending process understandable, clear and concise. He is transparent and honest in his dealings. I have no hesitation referring my clients and even my family members to Chris, as I know he will do the best to provide the appropriate financial product and without being commission focused." - Mark Perez, Property Investments, Chatswood
Jennifer Lackersteen, JBL HOME LOANS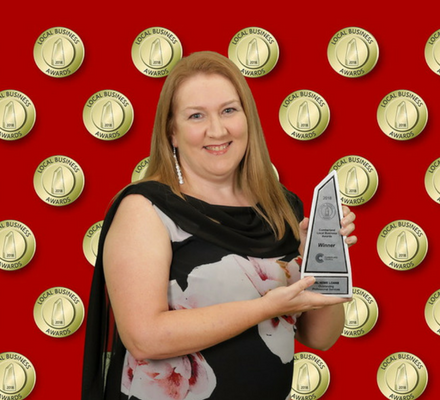 "She has a legal background which makes her outstanding as a mortgage broker" is what one client told our team. Meet Jennifer Lackersteen from JBL Home Loans. We love that Jennifer knows property inside-out!  As an active property investor herself and a lawyer by background, Jennifer brings real expertise into the local community, that most other brokers fail to do. And that's one of the reasons our team considered Jennifer a great fit as a Top 3 Local Business Pick. Combined with a sound understanding of the vast types of products on the market that can help you achieve your financial goals, Jennifer is your "go-to" expert for discussing your financial future and the path to get there- whether it be a new home loan, refinancing to save $$$, or even a construction or investment loan. Jennifer offers a FREE Loan Health Check Consultation to help you assess your options and the steps you need to reach your goals. Why not contact her today?
Get in touch
What your locals are saying
"She is the best in her field. You will get a first class service experience every single time. I have worked with Jennifer in a professional capacity for over 8 years. She also has a legal background which makes her outstanding as a mortgage broker, as those skills are so relevant. Ethical, persistent and honest, I absolutely support Jennifer to be a Top 3 Local Business Pick." - John Thomas, St Clair NSW
Looking for another recommended local business?
Need a mortgage broker in the Parramatta region? We've got you covered
Find a Parramatta Mortgage Broker | Parramatta Home Loans | Parramatta Business Loans | Parramatta Refinancing Loans | Mortgage Brokers in Merrylands | Mortgage Brokers North Rocks | North Parramatta Home Loans | Granville Mortgage Broker | Greystanes Mortgage Brokers | Westmead Mortgage Broker | Prospect Conveyancer | Sydney Western Suburbs Mortgage Brokers & Loans | Rosehill Finance & Loans | Mortgage Brokers in Ermington | Rydalmele Local Mortgage Broker | Carlingford Mortgage Brokers | Dundas Business Finance Loans | Harris Park Local Mortgage Broker | Oatlands Mortgage Broker | Home Loans & Mortgages  Pendle Hill | Wentworthville Loans  | Toongabbie Mortgage Broker |  Lidcombe Mortgage Broker | Eastwood Home Loans | Holroyd Local Home Loans and Mortgage Services | Sydney Mortgage Brokers