Meet a Top 3 Local Choice
We know the best painters in Manly, NSW 2095
If you need a professional painter in Manly or the Northern Beaches, then you are in the right place. We know you wouldn't accept any "Dodgy Joe" into your home or workplace, and so unlike other directories, our philosophy is never to accept him (or her!) into ours.
Our reference checking and interview process for a painter to join our Tradebusters Connect Top 3 Local Choice directory is one of the most stringent you will find in Australia. We aim to help you save time, $$$ and risk, and most importantly, allow you to connect with the best painters around Manly.
Kevin Dear, DECORITE PAINTING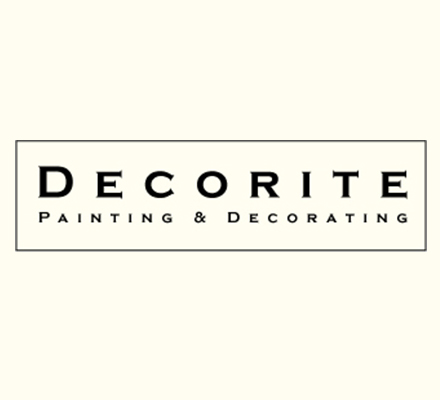 "I have known Kevin for over 10 years and his service is beyond excellent!" is what one happy customer told our team about our Top 3 Local Choice Kevin Dear from Decorite Painting. Combined with a team that has over 40 years experience in the painting industry, it's no surprise he made our list. We love that Kevin and his team are committed to enhancing client's property, with a goal of flawless, timeless and high-quality paint jobs that use the latest in coating technologies and application techniques. They are proud members of The Master Painters Association NSW. With a fully licensed & OH&S accredited team, and with a service that is backed by a 5 year written guarantee against faulty workmanship, you can feel confident your next job will go perfectly. Based in Sydney's Northern Beaches and proudly serving the Sydney CBD, North Shore, Northern Beaches and the Eastern Suburbs, they've got you covered for interior, exterior, commercial and residential painting and decorating services. Why not call Kevin about your job today?
Get in touch
What your locals told us
"Kevin has proven himself to be a great guy that does quality work. He is the only painter we use. Honest, easy to deal with and very reliable. I would definitely recommend him to be on your Tradebusters Connect Top 3" Evan Peters – H.P Constructions
Aaron Kemp, AOK PROPERTY SERVICES
"He is a genuine and high-quality operator" is what one customer told our team about Top 3 Local Choice painter, Aaron Kemp of AOK Property Services. We meet Aaron and loved his passion for helping locals bring their paint projects to life with quality and care across Sydney's Northern Beaches and North Shore region. As Dulux Accredited painters,  Aaron and his high-quality team of paint professionals are reliable and respectful with their clients. They turn up when they say they will and their goal is to leave you with a job that you can be extremely proud of. Backed with over 20 years of paint industry experience, and offering a 5-year workmanship warranty, if quality matters, here is a solid local choice. Specialising in residential, office and commercial painting services, new homes to small rooms, internal and external, why not contact Aaron today?
Get in touch
What your locals told us
"I Have Seen His Team in Action and They are Top Level". Aaron and I have completed many jobs together in the last few years. I get to observe and watch how he communicates with clients and deals with issues along the way. He has excellent customer engagement and his quality of work is superior which is why I continue to recommend him. Aaron has my support as a Top 3 Preferred Area choice." Simon Hunter, Hunter Handyman
Looking for another recommended local business?
A Top 3 Manly painter can help you today
A Top 3 Local Choice Manly painter can help you with a range of painting services including: residential painting – commercial painting  – office painting – home painting – internal painters – exterior painters – new home painters and more. Simply ask!

Latest tips: Working with a Manly painter
Did you know that if your paint job is more than $5,000 then the Manly painter must carry a licence?
You can ask your Manly painter directly to produce their licence, which is usually a card about the size of a credit card. On the licence you will find details such as the contractor's name or business name, their registered address, expiry date, and licence number.
For painters performing work on residential properties, the licensing authority is the NSW Fair Trading office.
You can ask your local painter for their licence name and number or you can visit the website www.fairtrading.nsw.gov.au and do an online check yourself.
Public liability insurance is also a must for any painter, regardless of the value of the job. No matter how skilled the painter is, accidents can happen, which may lead to damages or injuries at your home to you, the painter or others. To protect yourself from potential risk exposure, ensure the painter carrying out work on your property has public liability insurance.
How? Ask your local painter for a copy of the policy and ensure it is current.