Experience the platform with the proven 3-step formula that's working for local businesses for less than $10 a day
Get found by customers actively searching now.
Increase your conversions with quality customers that value great reputation.
Get a good ROI so you can keep growing.
Quality clients in your local area trust us to never list Dodgy Joe or Shady Sue
It works because 84% of locals want a trusted recommendation and good businesses deserve to stand out from the rest
Newin Building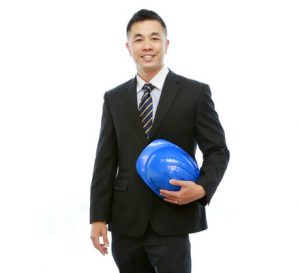 "...I saw results in the 1st week live. This is now one of my best streams of online leads! I highly recommend Tradebusters Connect to any business that is after quality leads. This could only be achieved on this Top 3 platform. Their high standards and vetting process give our business an advantage over the rest of the market. I am very happy with their professionalism and found their business support team and network to be fantastic. Thank you Tradebusters Connect. ". Hai Nguyen, Newin Building Estimating Services, July 2018
"Page 1 exposure, more leads and saving $1,000 a month....."
Hai joined Tradebusters Connect in April 2018. Our team interviewed 5 industry builders and architects who all supported Hai as a Top 3 Local Choice. He was found to be responsive, highly ethical, and many of them told us how they only trusted Hai with their valuable clients.
Hai's objectives for joining Tradebusters Connect was to build his online profile and generate more leads. He was also spending in excess of $1,000 a month on Google Adwords, and wasn't even sure it was really paying off. The fact that we could help him achieve Google 1- 2 exposure, organically 24/7, without ever being limited by budget was very appealing to Hai.
The results: Within 4 months getting at least 3-4 extra leads each week due to his Top 3 branding and Page 1 exposure. In addition, with his improved personal and business profile, Hai is now attracting more builders and developer in the industry. Not only has Hai referred others in his network to join us, but he has since transferred other services to Tradebusters Connect like social media, Linkedin marketing and website blogs, trusting us to help support his business growth.
We'll strategically reposition your business
AS A TRUSTED TOP 3 LOCAL CHOICE
$297+GST per month (*)
(Package market value: $1,000- $3,000)
The package includes:

Local customer and sales exposure on the top Google pages. This is optimised for local SEO purposes to have you seen on the top Google Pages, where 90% of hot "ready-to-buy" customers search. (valued: $1,000-$3,000+ per month- that's how much your competitors pay)

Differentiation of your business from the competition with 24/7 online branding as a Top 3 Local Choice business. Online reputation is everything to the high-paying customers you want to attract! Within 2 weeks, any person Googling your name will see your Top 3 branding

Top 3 Business Choice Accreditation Logo and approved permission to promote your business with it as a powerful conversion tool (your website, emails and other marketing material)

A second website for extra customer exposure. Get a fully-customised website landing page about your business services with your contact details. We will link this to your website so that you have powerful backlinks with SEO ranking benefits

1 full-featured PR editorial to help you stand out from EVERY SINGLE local competitor. We'll tell your story to customers in a powerful way, showcasing your values and the Top 3 endorsements. (inc. pictures, videos). Share this on your website and social media to increase conversions 

Local area social media marketing with 6 annual social media Top 3 Shout-outs, to be seen by customers in your area (Facebook, Twitter, and Google+). These help your website rank with huge social signal benefits that Google loves! (valued: $350)

Positioning you as an industry expert with up to 4 featured articles per year.  We'll lift your brand with your featured articles and tips. (valued: $500). (Optional)

A personal commitment to your success. You'll be assigned a dedicated Local Ambassador for monthly calls and/or face-to-face meetings.
*Note, a one-time set-up, vetting and min-webpage fee of $495+GST applies.
SPECIAL UPGRADE OFFER
Get Suburb targeting for FREE: Extra $445/M of value
* Online 24/7 exposure for 5 suburbs + 1 region for $297+GST per month
ACT NOW. LIMITED TIME OFFER!
**Subject to vetting.
GET CRITICAL AFFORDABLE ONLINE EXPOSURE NOW
For less than $10 a day
Since we only represent 3 businesses like yours by area, it also means we need to be highly selective about who we represent to consumers as a "Top 3 Local Choice". Membership is therefore subject to vetting and pre-approval.
So, will this work for your business, and should you apply?
Remember, if you expect high-paying locals to engage your services, choose YOU (and not the guy down the road) and hand YOU over their hard-earned cash, then you need to make the BEST online first impression. And right now, we believe this is the only cut-through platform on the Australian market helping businesses like yours to do this.

>
It's the only online solution you need... in a nutshell!
We'll reposition your entire business online as a branded Top 3 Local Choice as a strategy to protect the future longevity of your business from the competition, and significantly boost your local Google exposure to get more customers and sales.
You'll get online exposure valued at over $1,500-$3,000 a month, at one of the most affordable rates ever, meaning you'll never pay the crazy click rates of $10- $25 - $40+ that some of your industry competitors do.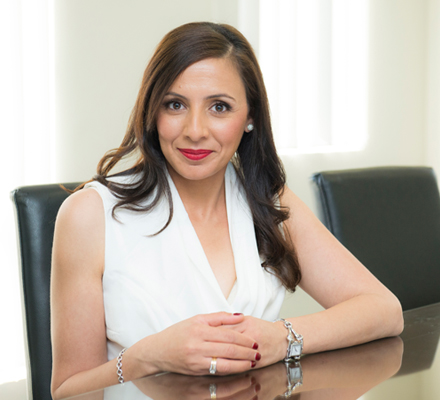 "...There was nothing more frustrating when trying to grow your business and wasting all your time, money and energy on SEO and websites. This was me and my business!
I didn't know what to do and was not seeing any viable results from other online solutions that were costing me thousands a month. That's when I joined Tradebusters Connect. I could see this was different and offered an opportunity to build my online profile and get my name out there as a "Top 3 Local Choice". The team is supportive, they came out and saw me and were able to explain the process to me step by step. The results are remarkable. The phone and online enquiries have jumped three-fold to where I was previously - and, at a fraction of the cost. It definitely has worked for my business! Joanne Azar, October 2018
"Being online is working BETTER...and I got a ROI in 3 days...."
Joanne joined Tradebusters Connect in 2017 and has been a successfully renewing member. Our team interviewed several local real estate agents and mortgage brokers who all supported Joanne being recognised as a Top 3 Local Choice business.
Joanne's objectives for joining Tradebusters Connect were to (1) build her online reputation, (2) Get her name out there with more local real estate agents, and (3) Generate more online leads. She had previously been spending $1,000 a month on Google Adwords and SEO, and was disappointed with the results. Although she was infact ranking on Page 1 Google, she found this alone was not helping her convert. In addition, as a conveyancer, she has at least 100 local area competitors, making it almost impossible to get any level of online cut-through.
The results: Within days, Joanne's phone was ringing with solid enquiries, delivering an immediate ROI- and initially, all she did was add her Top 3 Local Choice logo to her website. She was delighted with short and long-term results which we attributed to be the "must-have" combination of great SEO with ONLINE TRUST and branding as a Top 3 Local Choice. According to Joanne "my conversions increased 3-fold". Our platform took her from being "lost" online to standing out as a Top recommended choice, and that meant more customers and more sales.
Joanne has since been accepted in local real estate offices to offer training to agents on conveyancing law updates, her profile as an industry expert has increased, resulting in her being a finalist for a 2018 industry related award.
In addition Joanne has engaged Tradebusters Connect to support her with other service including website redesign, website blogs and social media,
"More leads and booked out for 6 months in advance......."
Simon and Alison Ballard operate a Sydney based deck and carpentry business. They are now 5rd year renewing members. Their Top 3 Local Choice page ranks on Spot 1, Page 1 Google for "carpenters hills district", a result they could never have achieved on their own, or without a $1,500+ a month SEO budget.
The results: This small boutique family-run business, now dominates Page 1 Google, 24/7 outranking major platforms like: True Local and Yellow Pages. They have achieved this through association of our platform, at a fraction of the cost. In addition, with the regular social media shout-outs of their Top 3 Status across the Sydney Hills District, they have certainly become a recognised local name to customers in the area and have been able to command up-front deposits from customers to book in jobs.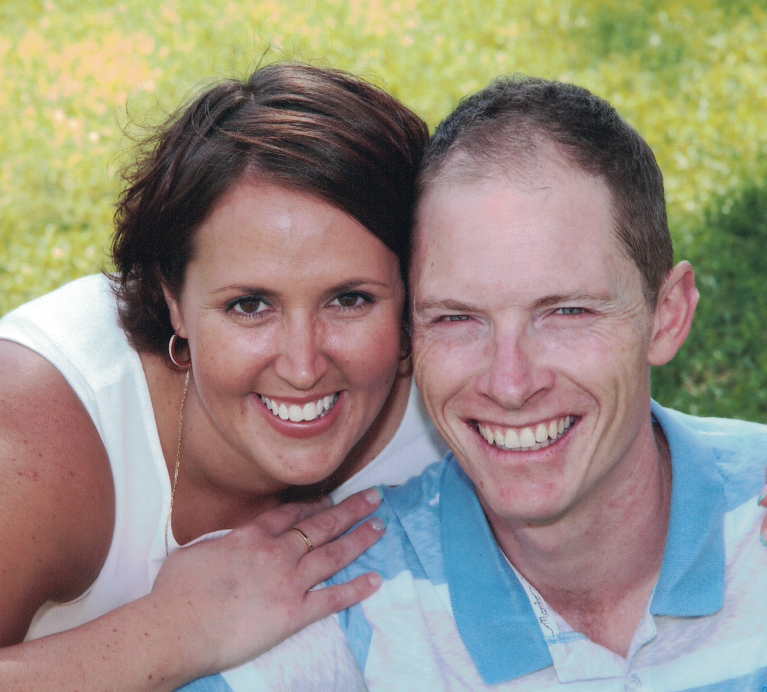 "...This service really helps locals narrow down their choices – there are far too many options out there and unfortunately, the quality and service are not always there.
It's great support for all the reputable business owners that really care about their quality of work and doing the right thing by customers. And, within a few months, we found our business booked out 6 months in advance". Simon and Alison Ballard
"In a crowded marketplace, fitting in is a failure. In a busy marketplace, not standing out is the same as being invisible". Seth Godin