Locals in your Sydney area are raving about...
Joanne Azar
from Platinum Conveyancing Services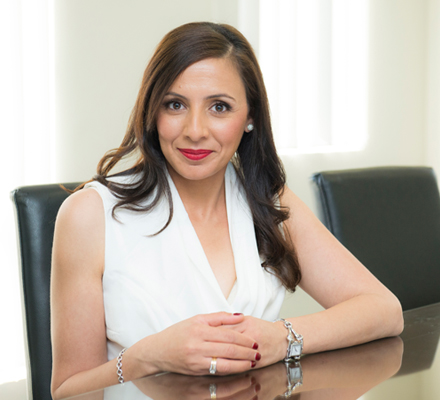 ☎ 02 9688 3666
?????
"She always does the right thing by her clients and I recommend her all the time! I have known Joanne for about 15 years and clients are always very happy with personal service. She is reliable, quick, efficient which is crucial when you are working with deadlines. She's definitely one of the best and deserves to be in your Top 3." Terri Godfrey - Starr Partners Merrylands
?????
"She is solid and should be in your Top 3. I do not deal with any other conveyancer in the area. I have worked with Joanne for over 7 years, and she has serviced over 50 of my clients. Joanne is highly reliable and goes beyond to service her clients with strong communication, knowledge and good pricing!" Kevin Lai - Century 21 Advantage
RELAX...you've just found the perfect conveyancer to help you?
"She is the best in the local area and I only recommend Joanne," is what a customer told our team! With over 10 years experience in the Conveyancing/Property Law Industry having qualifications as a Certified Practising Conveyancer (CPC) with the Australian Institute of Conveyancers and holds a current Conveyancers License with the NSW Office of Fair Trading, you can be assured of quality services, including:
✅ Drafting and reviewing contracts for sale

✅ Auction contracts and purchases off-the-plan

✅ Cost appraisal, including stamp duty, GST and disbursements such as search and registration fees

✅ Property titles, including torrens, old system, qualified and limited, strata, community, crown or leasehold
✅ Property tenancy, including joint tenants and tenants in common
✅ Statutory warranties, contract conditions and special conditions, and many more!
So it's no surprise Joanne made our Top 3 Local Business Pick offering a niche personalised service tailored to suit each and every client's needs. Her tailored services include giving the right advice (step by step guide) to First Home Buyers, Property Developers and Investors. Whether you're a buyer, seller, investor, or developer, Joanne will tailor the RIGHT solution to help you achieve your goals. ?
Book your FREE no- obligation consultation now ⚡⚡
Servicing You Across Parramatta, Merrylands, North Rocks, Auburn, The Hills District and Western Sydney. ?

☎ 02 9688 3666
? info@platinumconveyancing.com.au

For a guaranteed and trusted service, contact Joanne Azar
from Platinum Conveyancing Services today for a discussion on your situation ☎ 02 9688 3666. You'll be so happy you did! ?
?????
"Joanne is definitely the best I know in my area. She has high morals and ethics, which is so important in this industry and she will never do anything that remotely sits outside best practice. Joanne is trustworthy and efficient and I continue to recommend her to my clients. I would have no hesitation in supporting Joanne as a Top 3 Local Business Pick." Matthew Rizk - First National Real Estate
?????
Joanne's attention to detail and her straight forward attitude highlight her huge depth of knowledge of the Conveyancing Act. Time and time again, Joanne has exceeded my expectations, when dealing with not only myself, but also with my clients. She is consistent with her information and you get good sense of trust with all her dealings. I would be more than happy to recommend her services." Loui Abouhamad - Decode Group
About us
Tradebusters® Connect is an Australian Top 3 Local Business Pick directory representing your local area's most reputable business owners. It is the only directory in Australia that 100% vets and reference checks each business owner for your peace of mind. This means you can choose with confidence a business that has been tried, tested and trusted by others. Can you trust any other directory to do the same?