Meet our Top 3 Local Business Picks
Jennifer Lackersteen, JBL HOME LOANS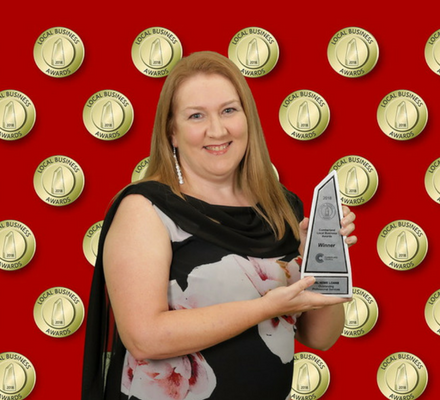 "She has a legal background which makes her outstanding as a mortgage broker" is what one client told our team. Meet Jennifer Lackersteen from JBL Home Loans. We love that Jennifer knows property inside-out!  As an active property investor herself and a lawyer by background, Jennifer brings real expertise into the local community, that most other brokers fail to do. And that's one of the reasons our team considered Jennifer a great fit as a Top 3 Local Business Pick. Combined with a sound understanding of the vast types of products on the market that can help you achieve your financial goals, Jennifer is your "go-to" expert for discussing your financial future and the path to get there- whether it be a new home loan, refinancing to save $$$, or even a construction or investment loan. Jennifer offers a FREE Loan Health Check Consultation to help you assess your options and the steps you need to reach your goals. Why not contact her today?
Get in touch
What your locals told us
"She is the best in her field. You will get a first class service experience every single time. I have worked with Jennifer in a professional capacity for over 8 years. She also has a legal background which makes her outstanding as a mortgage broker, as those skills are so relevant. Ethical, persistent and honest, I absolutely support Jennifer to be a Top 3 Local Business Pick." - John Thomas, St Clair NSW
Lee-Anne Cusack, GREATER WEST FINANCE
Her primary goal is to GET YOU READY for SUCCESS, meet Top 3 Local Choice, Lee-Anne Cusack from Greater West Finance. "She doesn't tell you what you WANT to hear - only what you NEED to know" is what one client told us about Lee-Anne.  In the finance industry for 25 years, of which 13 was working in lending for one of the biggest banks in Australia makes Lee-Anne perhaps one of the most knowledgeable loan experts near you. With growing concern around complex banking regulations that are making application approval harder, we love that Lee-Anne is all about setting up clients for success through a structured preparation process.   The team can support you with a range of finance and loan solutions: residential, business and investment. Why not contact Lee-Anne for a no-obligation discussion about your goals today? Or visit their beautiful Richmond office?
Get in touch
What your locals told us
"The commission is not her priority… I've happily referred Lee-Anne for nearly 10 years now and what stands out to me is her passion for helping people get where they need to be. That is her No.1 priority. She is honest and if someone is not ready, she will help them prepare, plan and save. Always willing to go the extra mile, so Yes, she deserves to be a Top 3 Local Choice." Linda Morgan, Local Bookkeeper, North Richmond
Looking for another recommended local business?