Did you hear Dodgy Joe on radio?
It's true.....given the choice, 84% of customers will ALWAYS choose a "TOP 3 Local Business Pick" over your "Local Business"
As a local business owner in 2018, you may feel worried? The average business owner is failing to grow their business because they don't have a powerful way to stand out online and really get their name out there. They end up struggling to get customers and waste years competing in the over competitive online space.
That doesn't need to be you!
But it also means you can't afford to be another "Local Business" anymore!
You need something better, more powerful and highly impressive.
Welcome to Tradebusters® Connect. We are the leading Australian Top 3 Local Business Pick platform that is revolutionising the way local businesses get found. We put the spotlight on the "BEST of the BEST", powering an exclusive community of recommended Top 3 Local Business Picks and helping them to dominate their local area.
Why explore being part of this community? Because it's proven. A staggering 84% of customers will ALWAYS choose a recommended business.
This ground-breaking platform positions YOU as a recommended and PREFERRED local area service provider, boosting your customer base, sales, and local brand dramatically.
Today, you have a choice! You can remain with the struggling 97% of "Local Business" owners. Or you can make the shift into the Top 3% space of preferred local area service providers. Where do you want to be?
Our team is Australian-based, the relationships with the businesses in our network are 100% personal, and the best compliment we get is renewing members who trust us to help them succeed. And not to mention, they love all the FREE business growth support we give along the way.
Ready for us to join forces and turn your business into a preferred local area service provider?.....are you ready to explore become a "Top 3 Local Business Pick"?
Enquire Now. Must-have criteria: 2+ years in business with a proven track record. The following professions are suitable for a preferred local area service provider spot: Trades, home design & improvements, real estate services, finance, wealth and insurance related service providers.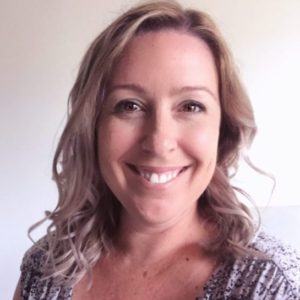 Flash Conveyancing, Sydney
"...this is so exciting! I have been getting so many new customer calls and when I ask how they found me... it is all online! The Top 3 Local Business Pick profile and branding is helping my business have that strong online point of difference, which is so important. I am now putting on an extra staff member. I am very happy with my decision". Renee Newlan, June 2017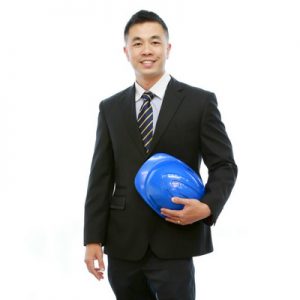 Newin Building
Estimating Services
"...I saw results in the 1st week live. This is now one of my best streams of online leads! I highly recommend Tradebusters Connect to any business that is after quality leads. This could only be achieved on this Top 3 Preferred Area Choice platform. Their high standards and vetting process give our business an advantage over the rest of the market. I am very happy with their professionalism and found their business support team and network to be fantastic. Thank you Tradebusters Connect. ". Hai Nguyen, July 2018
MORE CUSTOMERS- COMPETETIVE EDGE- GROWTH OPPORTUNITIES - LOCAL SUCCESS
As a Top 3 Local Business Pick, qualified businesses get an exclusive and highly affordable 6-dimensional online presence solution aimed at delivering an impressive ROI.
You will:
BLOCK out 97% of your competitors. Only 3 businesses like yours get a guaranteed spot by area.
STOP your business from being LOST online – because right now the average business has at least 100 local competitors.
BOOST your online presence and ranking across Google, Facebook and other social media channels. You need it because over 93% of online experiences start with an online search & 65.8% of Aussies are active on Facebook
SAVE money and time from managing your online presence, brand and reputation. We'll do it all for you!
NEVER pay lead fees like with other networks
Get your name OUT THERE. Don't you want your business recognised by customers as one of the BEST in your local area?
WIN more customers by recommending you online, 24/7, across Google search, Facebook and other channels. It works because 84% of customers trust recommendations
GROW your No. 1 asset- YOUR Online Brand and Reputation, because,  after all, that's all your customers really care about.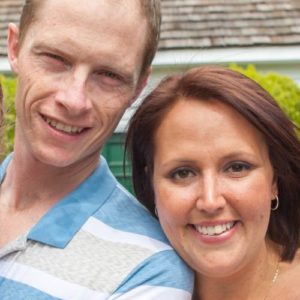 "...This service really helps locals narrow down their choices – there are far too many options out there and unfortunately, the quality and service is not always there.
It's great support for all the reputable business owners that really care about their quality of work and doing the right thing by customers. And, within a few months we found our business booked out 6 months in advance". Simon and Alison Ballard
Experience the power of being a preferred local area service provider, as a Top 3 Local Business Pick
Top 3 Local Business Picks get to stand out from their 100 competitors to win more customers

Top 3 Local Business Picks are recognised in your local area as the best, trusted "go-to" choices
Top 3 Local Business Picks are never lost online. They get to outrank their competitors on the top pages of Google
(they don't waste money on ads!)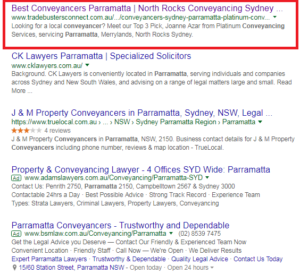 EVEN THE MEDIA IS TALKING ABOUT US
"Tradebusters® Connect is SPLITTING businesses online..."
That's how one Australian media outlet described the impact of our growing Top 3 Local Business Pick network. Further mentioned as the only network "separating reliable from dodgy", Tradebusters® Connect is fast becoming the preferred online home for the best local business owners.
Our mission to be the No 1 trusted network for consumers to find recommended local businesses means we only partner with the best and most ethical operators. As a result, the OUTSTANDING businesses we empower get recognition, growth and incredible brand value. And the best part....they get to dominate their local area as a recommended Top 3 Local Business Pick.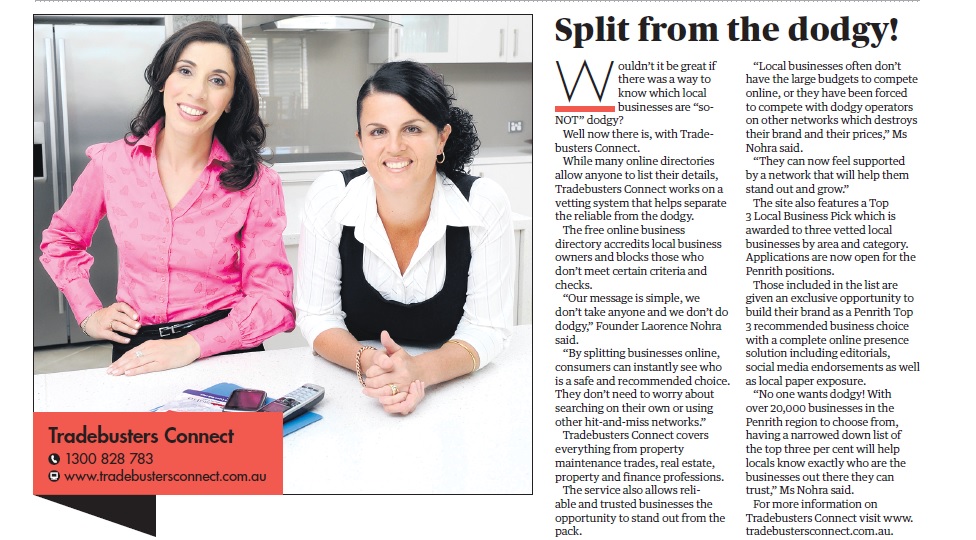 "In a crowded marketplace, fitting in is a failure. In a busy marketplace, not standing out is the same as being invisible". Seth Godin