Meet a Top 3 Local Choice
Here are the best mortgage brokers in Frenchs Forest, NSW 2086
If you need an experienced mortgage broker in Frenchs Forest or Sydney's Northern Beaches region, then you are in the right place. We know you wouldn't accept any "Dodgy Joe" into your home or workplace, and so unlike other directories, our philosophy is never to accept him (or her!) into ours.
Our reference checking and interview process for a mortgage broker to join our Tradebusters Connect Top 3 Local Business Choice directory is one of the most stringent you will find in Australia. We aim to help you save time, $$$ and risk, and most importantly, allow you to identify the best local mortgage brokers to help you.
Frenchs Forest mortgage and loan solutions services: residential, business, commercial, personal, refinancing, debt consolidation and more. Simply ask.
Nicole Cannon, PINK FINANCE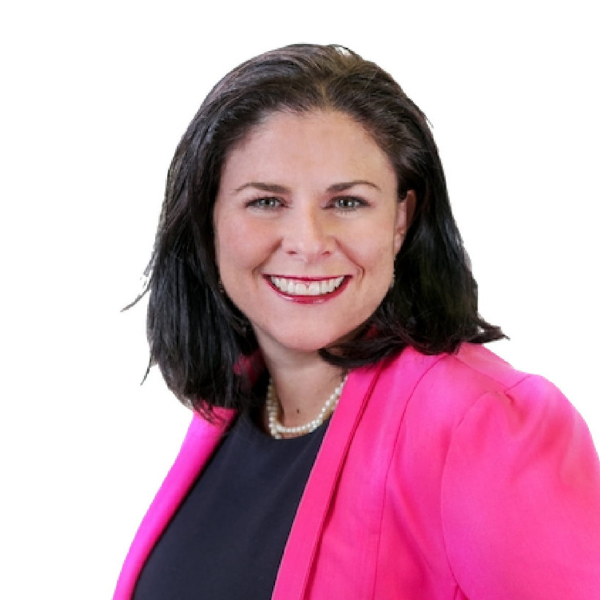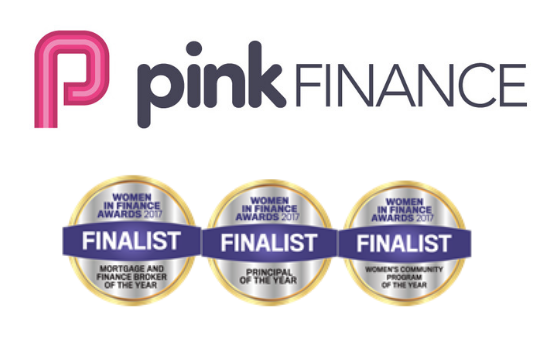 She is not 'in it' just for the commissions, and was recognised with the first industry award for Ethics, Social Responsibility and Community Engagement. Meet Top 3 Local Choice, Nicole Cannon from Pink Finance.

"A broker that goes above and beyond" is how one long-term client described Nicole to our team.

Pink Finance is your home loan and financing specialist, bringing you closer to achieving your goals. Their motto is "we do the running around, you score the loan".

We love their professional but friendly approach combined with years of industry expertise to help clients secure their future - and without the stress that is normally involved. A proud sponsor of the McGrath Foundation and always looking for ways to support local communities, Nicole and the fabulous team make a great local choice.

It will cost you NOTHING to discover if Pink Finance can dramatically improve your financial position.

Nicole and her team can support you with residential, business or commercial loan solutions. Why not contact Nicole today?
Contact us today:
What your locals told us
"A mortgage broker that goes above and beyond... I've had a working relationship with Nicole for more than 5 years. It's a pleasure to refer clients to her and feedback is always positive. What stands out to me is Nicole's deep knowledge of the ins and outs of a loan process. She'll take the time to educate clients on the implications. She has my support as a Top 3 Local Choice!" - Jenny Tonner, Cremorne Conveyancing, NSW
Looking for another recommended local business?
Latest Tips: How to look for a good mortgage broker in Frenchs Forest Sydney
We all know that the services of a mortgage broker Frenchs Forest is important when buying a property, but with brokers left and right, how do you know which one should you trust? Here are a few tips that you may find useful:
Research – Read about the past deals by the broker. Talk to their past clients and try to get an honest feedback.
Experience – The mortgage broker that you will hire should have many of years of experience in the loan type that you are looking for. This allows them to understand the market and your needs better.
Honesty – Your mortgage broker should discuss both pros and cons. Buying a property is not all smiles.
At Tradebusters Connect, we only list the best of the best. Mortgage brokers Frenchs Forest with proven track record and fits all the criteria above. We spend a tremendous amount of time with the mortgage broker before approving them into our list.
We've got you covered with recommended mortgage brokers across the Northern Beaches Sydney
Mortgage Broker Northern Beaches | Home Loans Northern Beaches | Refinancing Northern Beaches | Dee Why Mortgage Brokers | Balgowlah Mortgage Broker | Mortgage Broker Balgowlah Heights | Mortgage Brokers Curl Curl | Mortgage Brokers in Elanora Heights | Mortgage Broker Freshwater | Mortgage Brokers Collaroy | Mortgage Brokers Church Point |  Mortgage Brokers Beacon Hill | Mortgage Broker Palm Beach | Killarney Heights Mortgage Brokers | Belrose Mortgage Brokers | Mortgage Broker Allambie Heights | Queenscliff Mortgage Brokers | Ingleside Home Loans | Seaforth Mortgage Brokers | Mortgage Brokers Brookvale | Cromer Mortgage Brokers | Davidson Mortgage Brokers | Frenchs Forest Mortgage Broker | Mortgage Brokers in Manly Vale | Mortgage Brokers Forestville | Narraweena Home Loans |  Bayview Mortgage Brokers | Mortgage Broker Avalon | Bilgola Mortgage Brokers | Clareville Mortgage Brokers | Duffys Forest Mortgage Broker | Mortgage Broker Manly | Mona Vale Mortgage Broker | Narrabeen Mortgage Brokers | Newport Mortgage Brokers |  Mortgage Brokers Terrey Hills | Mortgage Brokers Warriewood | Mortgage Broker Whale Beach |  | Mortgage Broker Clontarf | Fairlight Mortgage Broker | Mortgage Broker Sydney