Meet a Top 3 Local Choice
Here are the best mortgage brokers in Frenchs Forest, NSW 2086
If you need an experienced mortgage broker in Frenchs Forest or Sydney's Northern Beaches region, then you are in the right place. We know you wouldn't accept any "Dodgy Joe" into your home or workplace, and so unlike other directories, our philosophy is never to accept him (or her!) into ours.
Our vetting process for a mortgage broker to join the Northern Beaches Top 3 Local Business Choice directory is one of the most stringent you will find in Australia. We aim to help you save time, $$$ and risk, and most importantly, allow you to identify the best local mortgage brokers to help you.
Frenchs Forest mortgage and loan solutions services: residential, business, commercial, personal, refinancing, debt consolidation and more. Simply ask.
Nicole Cannon, PINK FINANCE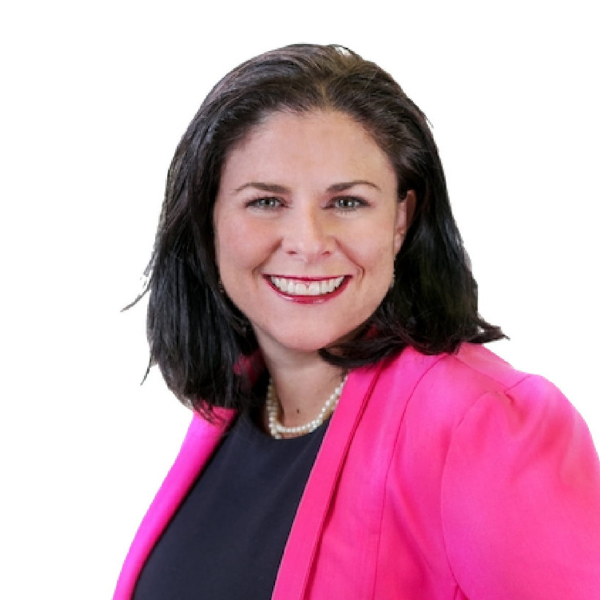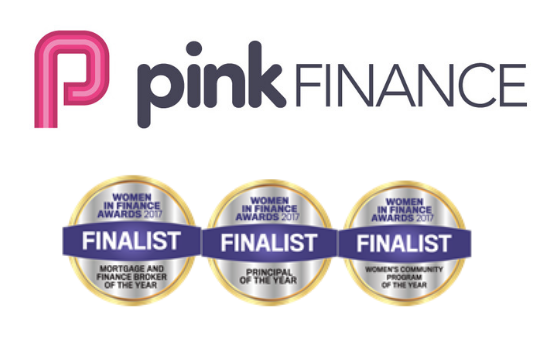 She is not 'in it' just for the commissions, and was recognised with the first industry award for Ethics, Social Responsibility and Community Engagement. Meet Top 3 Local Choice, Nicole Cannon from Pink Finance.

"A broker that goes above and beyond" is how one long-term client described Nicole to our team.

Pink Finance is your home loan and financing specialist, bringing you closer to achieving your goals. Their motto is "we do the running around, you score the loan".

We love their professional but friendly approach combined with years of industry expertise to help clients secure their future - and without the stress that is normally involved. A proud sponsor of the McGrath Foundation and always looking for ways to support local communities, Nicole and the fabulous team make a great local choice.

It will cost you NOTHING to discover if Pink Finance can dramatically improve your financial position.

Nicole and her team can support you with residential, business or commercial loan solutions. Why not contact Nicole today?
Contact us today:
What your locals told us
"A mortgage broker that goes above and beyond... I've had a working relationship with Nicole for more than 5 years. It's a pleasure to refer clients to her and feedback is always positive. What stands out to me is Nicole's deep knowledge of the ins and outs of a loan process. She'll take the time to educate clients on the implications. She has my support as a Top 3 Local Choice!" - Jenny Tonner, Cremorne Conveyancing, NSW
Looking for another recommended local business?
Inner West mortgage broker tips - Benefits of refinancing
Debt consolidation – Debt consolidation offers you a chance to make one, affordable payment every month on a number of extraneous debts at a lower interest rate. It saves time, money, and helps homeowners with their household budgeting.
Home renovations – Owning a home comes with responsibilities besides making the payment every month. You are also required to maintain and update your home as needed. Sydney Inner West home renovations range from room extensions to floor additions.
Obtain a better interest rate – It's not uncommon for a homeowner to take advantage of lower interest rates by refinancing. If you financed your home when interest rates were higher than they are now, this option is beneficial. If your credit rating has improved since your first financed your home, refinancing for a lower interest rate is an excellent decision.
Inner West mortgage broker tips - 5 ways you can benefit from a low interest rate market
Low rates –  The smartest thing for homeowners to do right now is to take a look at their current loan and rate, do some research, talk to local mortgage brokers in Sydney, and consider if it is worth refinancing by moving to a lower interest rate product.
Lower payment – If you lower your interest rate, you may lower your overall monthly payment. For many homeowners in Sydney, being able to gain control of their budget and have extra dollars to save or spend on the family is important.
Renovate – If you have been thinking about renovating, now is a great time to do it. Maybe a new kitchen or bathroom? The opportunity with renovating is that it can add incredible value (and profit) to your property.
Upgrade – If you think you have outgrown your current house, it could be an excellent period to upgrade and buy a larger one. Family-sized homes are hot real estate right now.
Self–employed – If you are a small business and have been thinking of buying new equipment or expanding your business, now is a good time to consider speaking to a finance broker and see if there are any small business loan products that you can qualify for.
We've got you covered with recommended mortgage brokers across the Northern Beaches Sydney
Mortgage Broker Northern Beaches | Home Loans Northern Beaches | Refinancing Northern Beaches | Dee Why Mortgage Brokers | Balgowlah Mortgage Broker | Mortgage Broker Balgowlah Heights | Mortgage Brokers Curl Curl | Mortgage Brokers in Elanora Heights | Mortgage Broker Freshwater | Mortgage Brokers Collaroy | Mortgage Brokers Church Point |  Mortgage Brokers Beacon Hill | Mortgage Broker Palm Beach | Killarney Heights Mortgage Brokers | Belrose Mortgage Brokers | Mortgage Broker Allambie Heights | Queenscliff Mortgage Brokers | Ingleside Home Loans | Seaforth Mortgage Brokers | Mortgage Brokers Brookvale | Cromer Mortgage Brokers | Davidson Mortgage Brokers | Frenchs Forest Mortgage Broker | Mortgage Brokers in Manly Vale | Mortgage Brokers Forestville | Narraweena Home Loans |  Bayview Mortgage Brokers | Mortgage Broker Avalon | Bilgola Mortgage Brokers | Clareville Mortgage Brokers | Duffys Forest Mortgage Broker | Mortgage Broker Manly | Mona Vale Mortgage Broker | Narrabeen Mortgage Brokers | Newport Mortgage Brokers |  Mortgage Brokers Terrey Hills | Mortgage Brokers Warriewood | Mortgage Broker Whale Beach |  | Mortgage Broker Clontarf | Fairlight Mortgage Broker | Mortgage Broker Sydney