Meet our Top 3 Local Business Picks
James, CRUCIAL PLUMBING SERVICES
We love that James Scott is so hands on! In the business for over 10 years, James and his incredible team strive to be a market leader, providing professional, friendly and personal service to their clients. Specialising in all sorts of plumbing services including commercial, industrial, residential, strata and property maintenance, they have you covered. In fact, they are so confident in the quality of their workmanship that they give all their clients a lifetime guarantee of labour. Servicing you in all areas of Sydney including the North Shore, The Hills District, Inner West and surrounding areas. Contact James today!
Get in touch
What your locals are saying
"I have known James for over 10 years. I have used James personally and also recommended him to many of my own clients. He is friendly, professional and personable. I would highly recommend James for your Top 3!" Michael, Lonestar Electrical Services
Daniel, PLUMBMASTER PLUMBING PTY LTD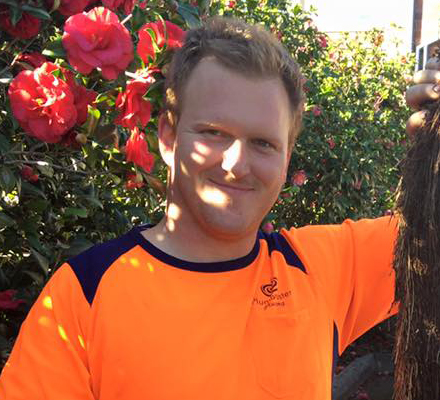 At Tradebusters, we love supporting locally run family businesses, and Daniel Sullivan from Plumbmaster Plumbing is one great and trusted local choice. Over 9 years as a plumber, Daniel really prides himself on offering customers high work ethic and an exceptional customer service experience. Based in The Hills District, Daniel has you covered for all your residential and commercial plumbing jobs. Plumbing services all across The Hills District, Castle Hill, Pennant Hills, Norwest, Blacktown, Parramatta, North Shore and surrounding areas. Contact Daniel now!
Get in touch
What your locals are saying
"Daniel has been doing all our plumbing work at Reading Cinemas. Communication has been very easy, excellent quality of work and always gives us open and honest information. I highly recommend Daniel to everyone. We have used many plumbers and some you just wouldn't recommend, but Daniel is definitely one of the best in his trade! I would not hesitate to recommend him for your Top 3". Matt Crosley, Reading Hill Cinemas
Looking for another recommended local business?
We've got you covered:
Local Plumbers Sydney | Ryde Plumbers | Licensed Plumbers Ryde | Blocked Drains Ryde Sydney | Emergency Plumbers Ryde | Auburn Plumbers | Berala Emergency Plumbing Services | Chatswood West Licensed Plumbers | Denistone Plumbing  | Denistone East Hot Water Systems | Denistone West Emergency Plumbers | East Ryde Emergency Plumbers | Eastwood Plumbing Services | Gladesville Emergency Plumbers | Lidcombe Plumber | Macquarie Centre Plumbing Services | Macquarie Park Emergency Plumbers | Macquarie University campus Plumbing Services | Marsfield Plumbers | Meadowbank Plumbing Services | Melrose Park Emergency Plumbers | Newington Licensed Plumbers | North Ryde Local Plumbers | Putney Emergency Plumbers Sydney | Ryde Plumbing Services | Top Ryde Plumber Services | West Ryde Plumbers | Regents Park Blocked Drain Plumbers | Rookwood Licensed Plumbers | Silverwater Local Plumbers Sydney | Sydney Olympic Park Emergency Plumbers | Tennyson Point Plumbers Sydney | Wentworth Point Plumbers Sydney