Baulkham Hills Sydney in the real estate spotlight
Baulkham Hills is a quiet residential area tucked some 27 kilometres away northwest of the Sydney CBD. Most of the population is made up of retirees and families who enjoy more substantial properties, and decent sized homes.
The big lure of the area is the peace and quiet, with the majority of house purchases being made by first homebuyers. However, investors and retirees are attracted to Baulkham hills for the same reason.
If you're after a quiet location to raise your family or to enjoy your retirement years away from the hectic hustle, bustle, and noise of the city, then Baulkham Hills should feature prominently on your real estate radar.
All real estate purchases hinge on many factors, and your connections to businesses such as real estate agents and Baulkham Hills mortgage brokers will help ease your transition into a new home or score you a good deal on an investment property.
Make sure you have a good team behind you on your next property acquisition by using a reputable local business directory like the Hills District Top 3 Local Area Choice, proudly powered by Tradebusters Connect. Here are a few businesses you may need when deciding to buy real estate in Baulkham Hills Sydney.
Baulkham Hills trade services
Every property is unique, and it's more than likely you'll want some changes made to either create the perfect home, make the home more appealing to tenants, or add value to your new investment. Whatever the reason for your changes or modifications, you will need the services of one or three trade services.
Tradebusters Connect has done most of the hard work for you in that the businesses they list are proven performers in their respective fields. From Baulkham hill plumbers, painters, and builders are all listed and ready to help you with your new property.
Baulkham Hills home loan and mortgage broker support
If you want to know where you stand from a financial perspective when dealing with property acquisition, a good Baulkham Hills mortgage broker can be your best friend. Because they are knee-deep in mortgage finances day in and day out they can help you figure out how much you can borrow, get you the best interest rates, and help you put your best foot forward when applying for finance.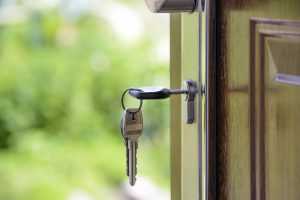 The best mortgage brokers always have the first pick of any special deals offered by the finance industry, because mortgage brokers are an excellent source of customers for the financiers.
You can finance with a great interest rate and save thousands of dollars right from the start just by dealing with the right mortgage broker.
Baulkham Hills real estate services
Good local area real estate agents are pivotal to saving you time and money when it comes to finding the right property for your needs and financial position. Preferably, you will deal with a real estate agent who lives and works in and around the Baulkham Hills area.
An agent with personal experience of Baulkham Hills will help you identify the best streets in the suburb, places to avoid, and should aid you in unearthing those rare hidden gems. 
Get support with the best local businesses in Baulkham Hills and the Hills District
To find highly recommended home specialists, including trades, real estate, financial planners, plumbers, home builders, electricians and others, check out our free Tradebusters Connect Hills District Top 3 Local Area Choice directory.
Other useful links:
Emergency Plumber Baulkham Hills
Renovations Extensions Baulkham Hills
Financial planner Baulkham Hills
Office Caterers Baulkham Hills
Website Designer Hills District