The Northern Beaches is a popular location for homeowners
The Northern Beaches is a popular location for homeowners due to it being reasonably close to the Sydney CBD while providing a satisfying escape from the rat race that feels worlds away as soon as you turn in to your driveway. Northern Beaches property is in demand and with the growth spurt in house prices settling down, it might be the best time for you to consider moving to the area.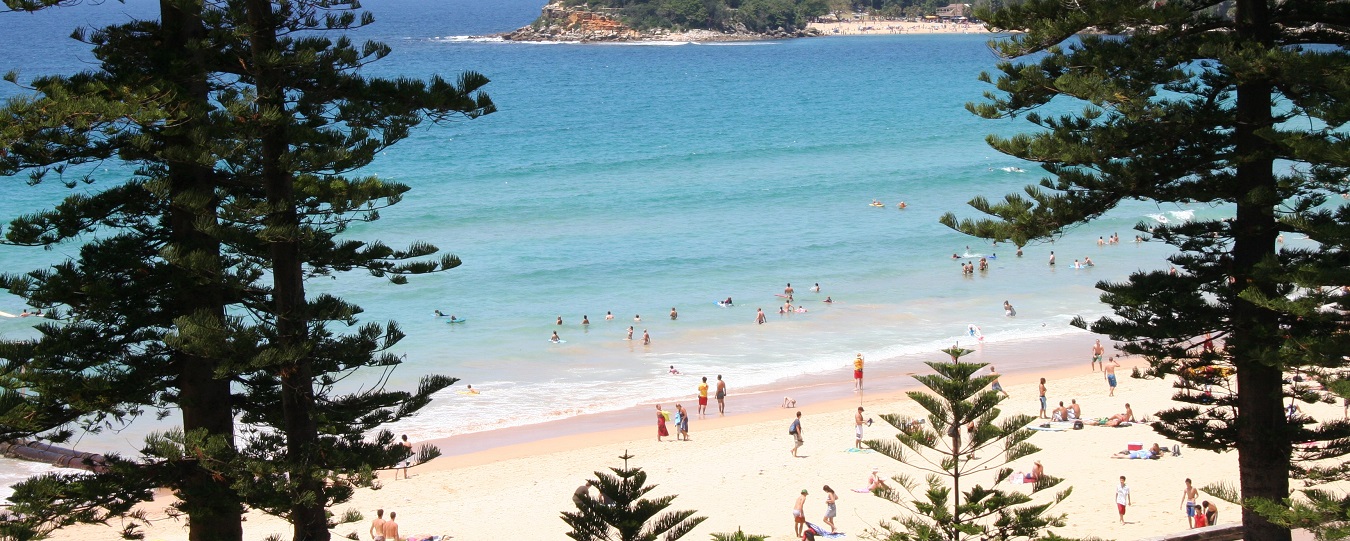 According to an article in the Daily Telegraph (source), here are the five most sought after suburbs in Northern Beaches:
1. Queenscliff
Queenscliff derives its name from the honourable Queen Victoria. It's a name well suited to the location as Queenscliff is the most highly desirable place in Northern Beaches. While the peak-hour traffic can be a chore, the wide-open spaces, ocean views, and beautiful beaches make up for the daily trek to the office.
Public transport via buses will take you straight to your favourite beach, and after a day of sun, sand, and surf residents of Queenscliff have their pick of Cafes to sit and soak up the culture.
2. Manly
Manly is host to one of the most famous Northern Beaches suburbs enjoyed by travellers from all over the world. Lovers of the outdoor lifestyle flock to Manly for its extensive treeline, vast beaches, and wide-open spaces. The ferry wharf is a popular location providing tons of cafe and dining opportunities.
Manly is a lovely location that is let down a little by heavy congestion, lack of trains, and a heavier crime-rate than that experienced by Queenscliff.
3. Dee Why
The 1.2km beach and ocean views are Dee Why's major attraction, but it's telecommunications and internet coverage are also top notch when compared to other areas around Sydney.
Dee Why scores high in the cafe and shopping areas and has excellent access to schools and buses. Like other hot spots around Northern Beaches, Dee Why also suffers from heavy congestion and no trains.
Dee Why has experienced massive growth in the last few years, with new apartments springing up everywhere and creating more opportunity for homeowners considering a move to the area. An upgraded beach location has also created a more favourable position for first home-buying families.
4. Freshwater
Freshwater is an inviting area and buses will get you around to most locations, but access to trains is lacklustre, which seems to be typical of the Northern Beaches area. The casual and laid back lifestyle of Freshwater is an attractive option for people considering downsizing or raising a family.
Culture, cafes, restaurants, and ocean views are on par with the other top spots, however, and schools are easily accessible. Ferry links via Manly also help with access to the CBD.
5. Balgowlah
Liveability suffers only slightly because of Balgowlah's traffic congestion and no rail access, but there are plenty of other desirable traits that compensate residents for their trouble.
Telecommunications coverage is above average, and there is plenty of culture, tree-lined spaces, open areas, and water views for residents to enjoy. Education, employment, buses, restaurants, and shopping all receive fair to average scores.
Looking for a local business in Northern Beaches Sydney?
Whether you are planning on buying, renting or living in the Sydney's Northern Beaches, then you'll need to connect with the right local businesses in the area. Tradebusters Connect has vetted the top performing businesses and listed only the best ones on their site. Our Northern Beaches Sydney free local directory service can help connect you with trusted local businesses like a plumber, electrician , financial planner or even a bookkeeper on which you can rely.
More Useful Links:
Mortgage Broker Northern Beaches
Renovation Builders Northern Beaches
Quantity Surveyor Northern Beaches