Finding a local locksmith in Sydney isn't easy
There are a lot of Dodgy Joes who have taken up locksmithing, but you can take steps to make sure you don't end up with one on your doorstep the next time you need a Sydney locksmith service.
The problem with trade directories in finding a Sydney locksmith
Trade directories are a favourite resource people turn to when looking for a service or trade, Sydney locksmiths included. Sure, these sites have reviews, but it's essential to realise that these can be faked. Reviews can easily be posted by anyone, including mates, wives, second cousins, and that bloke they met down at the pub.
The fake review industry is a booming business, and 5-star reviews can be bought by anybody with ten bucks to their name. The usual strategy is to purchase a few glowing testimonials to push the bad reviews off the front page. After all, who takes the trouble to check the second page? Unfortunately, bought reviews are as fake as a winter tan, and it can be just as hard to tell the difference.
Another problem you will face with trade directories is that they will list anybody willing to pay the subscription. If the cheque clears at the bank, then they are good to go, and that's about as much vetting for quality as you can expect from the average trade directory.
The solution to finding a great Sydney locksmith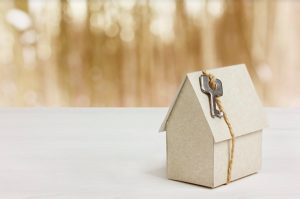 Believe it or not, there's a breed of trade directory out there in internet land that takes all of their business listings seriously. At this type of site, a Dodgy Joe's money is no good. If the Sydney locksmith doesn't pass the stringent quality checks, then they're quickly shown to the front door. All listings are invitation only, and Dodgy Joes will never make it to the guest list because only the best of the best will do.
The site in question is called Tradebusters Connect. They are a trade directory of sorts, but they operate a little differently to most other trade directories you are likely to come across.
For starters, their vetting process is second to none. Contenders for a listing on Tradebusters Connect must first go through one of the toughest reference checking and interview processes found in Australia. The strict vetting process is why so many Australian corporations, real estate agencies, and telcos head to Tradebusters first and forget about all the rest.
Only the top 3 locksmiths by area get a spot
Tradebuster's calling card is that only the top 3 performers in any given area will earn the right to list on their site. This strategy ensures that anybody looking for a locksmith in Sydney will only be put in contact with businesses that have proven themselves in the field. Every reference has been checked, and every licence and qualification has been confirmed as genuine.
In short, when you pick up the phone after visiting Tradebusters and selecting a locksmith, you know the business on the other end is experienced, reputable, and reliable and will show up when you need them.
Why risk the frustration and expense of Dodgy Joe for your Sydney locksmithing needs?
Head on over to Tradebusters Connect.com.au, and take the pain and doubt out of your search for a reliable locksmith.
Other useful links: